Love is in the air…!!!
It's the time of the year, when we want to pamper our beloved the most. On Valentine's Day , couples plan something special to make the day a memorable one. Be it showering our Valentine with gifts or going for an intimate dinner date. A romantic gesture on Valentine's Day, is all it takes to create a strong bond in a relationship.
Everyone wants to spring the best surprise on their loved one. And these days it's not about how much it costs, but how unique is your idea! So, we have come up with a list of fun and romantic, yet out of the box ideas on how to best celebrate this day. And yes, we have kept your budget in mind too!
Valentine's Day Special (Under $100):
Knock them Down:
Pump up the jam with glowing lights, luminous balls and pins together with some disco music. Yes, we are talking about cosmic bowling! Orchid bowl outlets have created a glow in the dark atmosphere for you to get romantic with your Valentine's date.
Get in the Groove:
Dance the night away to spicy Latin American tunes with your Valentine. Book a session of Salsa and get into the sensuous mood on the beat of bongos.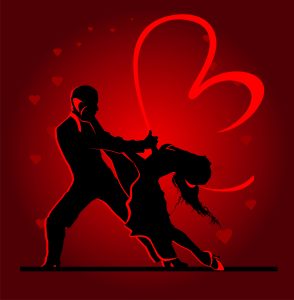 Ride into the Sunset:
If you are into outdoor activity, why not try a horseback ride on Valentine's Day. Situated at Pasir Ris, long trail provides ample opportunity for a romantic talk amidst nature.
Go Green:
Why not plan a romantic picnic amidst the lush greenery of Botanic Gardens. Pack a picnic basket with a bottle of champagne, some cheese and crackers. Create a playlist with romantic songs and watch the starts lying on your picnic mat.
Celebrate Love by the Beach:
A breezy evening by the sea will add more romance to your dinner date. Celebrate your love by heading to S andBank. They have special 4-course meal for this Valentine's Day, which includes oysters. And we all know, oysters are an aphrodisiac. For a perfect ending try or shall we say smear the chocolate paradise cake and lick it off each other.
For Your Valentine (Between $100-$300):
Dorn the Apron:
What can be better than cooking with your loved one by your side! This Valentine's Day, "Cori ander Leaf" offers a 7-course cooking class. So, take this opportunity to enroll yourself for this class. As, they say "Couples who cook together stays together".
Scent of Attraction:
We all know there is a strong connection between scent and sexual attraction. So this Valentine's Day created a special perfume unique for each other. At  Jetaime Perfumery, couples will be asked few questions. Then they will create an exclusive fragrance for you and your loved one. Each couple will get around 210 ml of their own personal fragrance with your own unique formula!
Paint your Love:
If you like working with you"h ands" then why not showcase your artistic side on a canvas. Tea lounge Arteastiq offers this therapeutic experience while savouring a variety of teas . Bring out the inner Picasso out from you while sipping on some gourmet tea with your loved one. It is a quiet activity for couple looking to spend some quality time together.
Dine with a View:
Take your loved one for a 5 course meal at 1919 WaterboatHouse. Soak into the panoramic view of MBS and the surrounding Heritage buildings. End the dinner date with Valentine's Day special with a delicately plated Mon Cheri – a luxurious chocolate ganache served on a bed of Italian zabaglione and topped with caramelised banana, liquid passion fruit, and c andied ginger.
Hire a Private Chef:
In the comforts of your own home, enjoy a private dinner for you and your loved one. So, hire a private chef this Valentine's Day. Let the chef prepare dinner for you two, while you can gaze into each other's eyes or simply enjoy a romantic movie at home. Club Vivre offers ample options from various cuisines for a 3-course meal. Depending on your favourite food, you can select your menu.
Indulge with your Valentine (Price No Bar):
The Ultimate Relaxation:
Pamper you and your loved one at the six-times Forbes Five-Star Auriga Spa, Capella. Enjoy a rose scrub body massage, a romantic c andle-lit bath followed by cocktails at Bob's Bar. Also, the packages offer an afternoon's tea at Chef's Table.
Wind beneath your Wings:
One does not get to see the skyline of Singapore from helicopter every day. So, this Valentine's Day book 30 min rides for you and your loved one. You will fly above the Bukit Timah Nature Reserve, CBD, Northern coastline, Southern Isl ands and much more, while the pilot gives you a live commentary via the stereo headsets.
Top of the World:
Surprise your loved one by taking them to a sky-high dinning experience at the Equinox. Indulge into the five or six course dinner the restaurant offers. End the dinner with on a sweet note by savouring Elderflower Jelly with Peach Ice. You will also take home a box of pralines.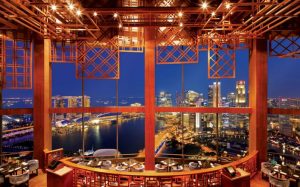 Romance by the Bay:
Pamper your loved one by a luxurious stay at the Fullerton Hotel. The room will have rose petals strewn across the bed and bubble bath for the tub. There will be a complimentary bottle of wine or sparkling juice to get the romance flowing. This offer also includes – an intimate in-room 4-course meal just for the two of you. Next morning, linger over a complimentary breakfast for two at Town restaurant for the perfect finish to your lovely little celebration.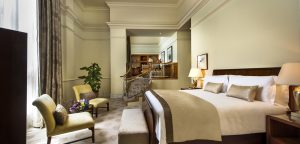 Eat-Swim-Drink-Repeat:
Away from the hustle and bustle of the city enjoy a luxurious stay at the W Hotels, Sentosa Cove. This Valentine's Day the hotel offers an exclusive glamping option for just 8 couples. Enjoy the night by gazing into the stars with a meal prepared by the hotel's chef. You can go for a dip at the iconic WET pool or go for a long romantic walk along the cove. Don't miss enjoying some Instagram worthy cocktails at the Woo Bar.
Additionally…
Why not kick start the day and pamper your loved one with a chauffeur driven limousine pickup to your favourite Valentine's day spot. You can throw in a surprise with sparkling champagne and a bouquet of red roses to make Valentine's Day truly memorable.
You can also go for a movie night at Screening Room. The place is screening some romantic movies at their boutique theatre. So, cuddle with your loved one and enjoy an evening of romance.
Hope these suggestions help you add sparkle (without breaking your bank) to your Valentine's Day celebrations . Do share, if you tried any of our ideas or if you have some interesting suggestions of your own, in the comment section below.
Author Bio: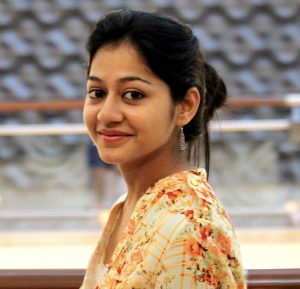 Gaurangi Verma is a freelance Content Writer residing in Singapore with her husb and. She is an avid reader and a Netflix junkie. Originally from Dehradun, India, she misses the cool and breezy mornings of her home-town.