---
Chinese New Year (CNY) symbolises the beginning of spring, as per Chinese Lunar calendar. An animal represents each year as per Chinese zodiac. There is a total of 12 animals – Rat, Ox, Tiger, Rabbit, Dragon, Snake, Horse, Ram, Monkey, Rooster, Dog, and Pig, respectively. This year is celebrated as the year of Rooster.
Chinese celebrates CNY all over the world irrespective of their religion or dialect. However, each ethnic group can have their own customs and traditions. Here are some interesting facts, myths, and traditions to know about CNY.
How is CNY celebrated?
CNY is all about family time. Authentically, only the family members are invited to the reuniondinner on CNY's eve. The next two days are spent in visiting extended family members or inviting relatives and exchanging gifts.
What to gift on CNY?
If you are invited by your Chinese friends for dinner, try to gift the items in even numbers. As in Chinese Culture, even number signifies happy occasions, while odd represents unhappy occasions. Traditionally, fruits like oranges, tangerines and kumquats are appreciated because of their warm colour. Plants can also be a gifting option, but that has to be chosen correctly. Cactuses are a big no-no, while flowering plants like peach, sunflower, chrysanthemum are welcomed!
Another gifting ideas can consist of traditional Chinese food items like bak kwa, prawn cracker roll, pineapple tarts, peanut cookies. And don't forget to wish them "Gong Xi Fa Cai" (if you are in Singapore, M andarin) or "Kung Hei Fat Choi" (if you are in Hong Kong, Cantonese)
What to wear?
Red is far most the favourite colour of the season. Other colours like orange, yellow can be worn. Colours like black and brown should not be worn as they symbolise death.
What is "Ang Bao" or "Lai See"?
Ang Bao is the red envelope that contains money, generally h anded to children by their parents, gr andparents, or relatives. If you are married, then it is customary to give Ang Bao. But if you are single then you are not expected to give Ang Bao.
The money given is generally in the denominations of 8, as it is an auspicious number in Chinese culture. While number 4 is completely avoided as it is considered an extremely bad luck.
"Lai See" is the Cantonese term of "Ang Bao" in Hong Kong. Similarly, like "Ang Bao" married couple are expected to give. Managers give "Lai See" to the employees. If you are living in an apartment, then it is encouraged to give "Lai See" to the security guard, door man or cleaners.
Depending upon the closeness with the person the amount of "Lai See" is decided.
Generally, SGD$20 "Lai See" is acceptable to give to the doorman, security guard or cleaners. For young kids, below 10 years old, SGD$10 is a good amount.
Tips: Always prefer crisp bank notes to give "Ang Bao" or "Lai See". And avoid coins.
What to eat during CNY?
Apart from eating oranges, pineapples, and steamboat dishes, "Yusheng" is the most significant dish consumed during CNY. It is a raw fish salad serves as an appetiser. On the 7th day of CNY, family members gather around the table and start tossing the "Yusheng" while st anding and exclaiming prosperous wishes. Higher the salad is tossed higher will be the chances of prosperity in the coming year.
Do and Don't Chinese follow during CNY!
The doors and windows are open at the midnight which means the old year to go and the new year to come. It is highly encouraged to begin your meal with eating something sweet as it symbolises a good start of the new year.
During CNY holidays sweeping and cleaning of the house is strictly forbidden as it is believed that the trash will take away the good luck and money. Borrowing money is avoided during CNY, as it is believed that throughout the year you will have money trouble. Porridge is termed as "poor man's breakfast", so consuming porridge during CNY is considered as a bad luck for the coming year.
Events to attend during CNY!
Singapore
Expats living in Singapore can have a gala time during CNY, as there are numerous events lined up during this season. One can visit Chinatown area and can witness the stupendous decorations and performances by local and international artists. On the 11th day of CNY, one can witness the Chingay Parade, that highlights artist performing fireworks and astonishing floats during the parade.
Gardens by the Bay, have put on display in the Flower dome- dahlias and begonias in the auspicious shades of red and yellow. Not only this, one of the largest LED Phoenix will make its debut appearance in Singapore at Gardens by the Bay.
Esplanades theatre is geared up for Huayi – Chinese Festival of Arts. The famous Shakespeare's play "A Midsummer Night's dream" (Chinese Adaptation) will be performed here. One can groove to the beats of Taiwanese singer Yoga Lin. Special play for kids will also be the highlight of "Huayi". There will be plenty of music, dance, visual arts, and workshops lined up at the theatre.
Keeping in mind the festivities around CNY, the malls will remain open a little longer than the usual timings.
Hong Kong
CNY celebration in Hong Kong is one of the most spectacular celebration one can witness. Hong Kong's fireworks over Victoria Harbor is one of the best firework display of the world. This breath-taking show lasts for approximately 23minutes. The best place to catch this show is from Tsim Sha Tsui side with Victoria Peak and Central Skyline in the background.
All over Hong Kong the streets are decorated with Chinese traditional decorations. The festivities consist of music show by local and international artists. Also, there are food festivals to look forward to.
Hong Kong's CNY festivities is incomplete without mentioning the parade that has lively dragons, marching b ands, acrobats, traditional Chinese dancers, and international troupes from all over the world.
Traveling Tip
Expats living in Singapore and Hong Kong have several avenues to immerse into the culture and experience Chinese New Year. However, many of us sometimes take advantage of the long holiday season. And plan family trips around South East Asia. During this time of the year the beaches of South East Asia offers best time for water activities. But travelling to China during CNY should be avoided at all cost. As workers go back to their family during CNY, so there is always a mad rush at the airports and train stations.
So wherever you are celebration the auspicious new year, put on your best red dress and revel in the festivities.
Here's wishing  Gong Xi Fa Cai to my friends in Singapore!
And Kung Hey Fat Cho to my friends in Hong Kong!
Author Bio: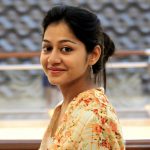 Gaurangi Verma  is a freelance Content Writer residing in Singapore with her husb and. She is an avid reader and a Netflix junkie. Originally from Dehradun, India, she misses the cool and breezy mornings of her home-town.