Another year has passed by and a new year awaits us to embrace the 365 days it has to offer. As always, we had been busy making new year resolutions at the beginning of the year. And now that we are coming towards the end of the first month of the new year, we are struggling to keep up.
Sounds familiar?
YOU ARE NOT ALONE!!!
There is no need to cover your face or bury yourself under the desk. Statistics shows that less than 60% people keep up their resolution past the first month!
| | |
| --- | --- |
| Length of Resolutions | Data |
| Resolutions maintained through the first week | 72.6 % |
| Past two weeks | 68.4 % |
| Past one month | 58.4 % |
| Past six months | 44.8 % |
Source: Statistic Brain Research Institute 
Why do people make resolutions in the first place? 
JANUS- THE TWO FACED ROMAN GOD
Janus after whom the month January was named was a mythical Roman God who had two faces; one facing forward and another facing backwards. Around 153 B.C. people started this belief that Janus's forward face is looking forward towards the future. While his backwards face is staring at the past year especially the mistakes we have done. As Janus's forward face peered into the future which can still be changed, the practice of New Year Resolutions started.
A PROMISE TO ONESELF
Resolutions are promises people make to themselves to accomplish a personal goal. The New Year is a fresh start for the rest of the year, a clean slate. It is when people make resolutions. It is the time of the year when people want to change a bad habit or develop a good one. Resolutions are a short-term goal people set for themselves. Setting a resolution also helps as a self-motivating tool, in achieving the long-term goal.
Most Common New Year Resolutions:
| | | |
| --- | --- | --- |
| 1 | Lose Weight / Healthier Eating | 21.4% |
| 2 | Life / Self Improvements | 12.3% |
| 3 | Better Financial Decisions | 8.5% |
| 4 | Quit Smoking | 7.1% |
| 5 | Do more exciting things | 6.3% |
| 6 | Spend More Time with Family / Close Friends | 6.2% |
| 7 | Work out more often | 5.5% |
| 8 | Learn something new on my own | 5.3% |
| 9 | Do more good deeds for others | 5.2% |
| 10 | Find the love of my life | 4.3 |
| 11 | Find a better job | 4.1% |
Source: Statistic Brain Research Institute 
THERE YOU GO- I DID IT TOO
So yes, like everyone, I set my New Year Resolutions every year too. And every year, I was more determined than last year and the year before. Because this year I am going to do it. No matter what!
This is what I said to myself every single year but ended up failing. And it was never my fault. There were 101 reasons why I couldn't do, what I set myself to do. I didn't have the time, I didn't get the opportunity, someone else got there before me…blah blah blah. It was always so easy to blame someone or something else.
YOU RISE ONLY BY FALLING
So, last year I was determined to complete my resolutions for 2016 by following five simple steps:
Choose a Realistic Goal
There are so many things I want to pursue, that I often end up learning nothing. So, after much deliberation, I chose a realistic goal .   Despite being an ardent reader, my knowledge regarding World War II and the tragic holocaust was rather limited. This had ofetn troubled me. So my New Year Resolution was to exp and my knowledge on the topic of holocaust. I researched and found two most acclaimed Novel of this era, "Schindler's List" by Thomas Keneally and "The Diary of a Young Girl" by Anne Frank. And began reading them. But the challenge I faced was that I preferred fiction over non-fiction. So when I started reading about the holocaust, there were many times I felt like keeping the book down. It was also too painful to read so many awful tragedies!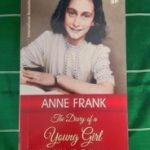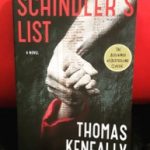 Be Patient
I overcame this by simply being patient . Perhaps, it sounds easier than said. I did it by patiently reading few pages at a time. As days passed I started reading more. And slowly I was unable to even put the book down. But then arose another challenge. Finding the time to read the book. There were days when I was reading till 4am in the morning, much to the annoyance of my darking hubby. And then there were times when I would go days without reading even a single word.
Time Management
According to Kevin Kruse the author of 15 Secrets Successful People Know About Time Management, nobody finds time, we choose time. He suggests making our new goals a priority and actually scheduling them into our calendar. So I had to manage my daily schedule in such a way that I had few spare hours for reading.
But this wasn't always possible. Every now and then something would pop up, like a friend visiting from out of town or a colleague's birthday or new episodes of Suits on Netflix. So I had to find time to read during other daily activites. I started to carry the book with me wherever possible. And I was reading on the bus coming home, in the taxi to work, even in the reception area which waiting for my appointments. Within 3 weeks I was able to complete both these book. And started looking for other interesting reads on the same topic.
Believing in Oneself
Having spent most of my life in foothills of the Himalayas, the sound of the roaring waves and the vastness of the ocean was somewhat daunting for me. I was afraid to even dip my feet in the ocean let alone swim in it. But something deep inside me really wanted this! And I knew I could do it. 
As all big changes comes from small steps, I engaged in some light water activity like kayaking. I knew I had the safety of the life jacket and confidence in my husb and who is a good swimmer. Few minutes into rowing the kayak, I was overcome by such an exhilarating feeling that I actually jumped into the water! And followed my instincts to float and kick my feet. Now, I was determined to learn how to swim. And started taking regular swimming lessons.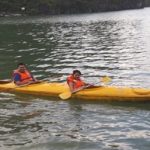 Kayaking in open waters at "Ha Long Bay", Vietnam
Sharing Resolutions With Social Circle
According to a study at the Dominican University of California, more than 70% of the participants who wrote down their goals and then sent weekly updates to a friend reported successful goal achievement. So, I shared my resolutions with a group of my friends. And with their support and constant encouragement I was able to keep up with the progress. So much so that few of us who had the same goals formed a group. This way, we engaged in a healthy competition and were also able to motivate each other.
SUMMARY
After accomplishing my New Year Resolutions, the feeling of satisfaction was beyond words. New Years Resolutions are short term goals that we set for us. To continue working towards achieving it will definitely help us achieving our long-term goals. Life becomes more meaningful if we have something to look forward to every day or if we have a purpose of life. Also, the satisfaction one feels after completing their goal is beyond words. The inner peace, the inner happiness we all are looking for can be achieved by setting short term goals. I wish you all the power to achieve your Resolutions for 2017.
All the best!
Author Bio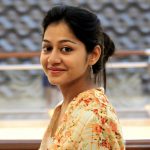 Gaurangi Verma  is a freelance Content Writer residing in Singapore with her husb and. She is an avid reader and a Netflix junkie. Originally from Dehradun, India, she misses the cool and breezy mornings of her home-town.