6,Dec-2018
Shikha Sarkar
0 comments
What's On In Hong Kong – December 2018
'Tis the season to be jolly and merry this December, with the smell of the holiday season filling the air. The end-of-year celebrations are not complete without Hong Kong WinterFest. From 1 December-1 January, catch the glittering Christmas decorations adorning streets and buildings, and don't miss the winter special Pulse 3D Light Show every night. The month-long festival culminates in a bang with fabulous fireworks on the New Year's Eve Countdown. For an even more magical atmosphere, check out Lumières Hong Kong from 29 November-2 December, for fantastic light installations and projections across the city's most iconic landmarks. Or bring the whole family down to The Great European Carnival from 14 December-17 February, for thrilling rides, carnival games and the biggest ice rink in Hong Kong! In for a more relaxing, classic Christmas evening at the theatre? Enjoy special performances by the Hong Kong Ballet with The Nutcracker and the Hong Kong Philharmonic's selection of classic Christmas pieces. If you're looking for less festive entertainment, head to the races at Longines Hong Kong International Races, the biggest and most anticipated meeting not to be missed for horse-racing enthusiasts, with a stupendous HK83 million purse.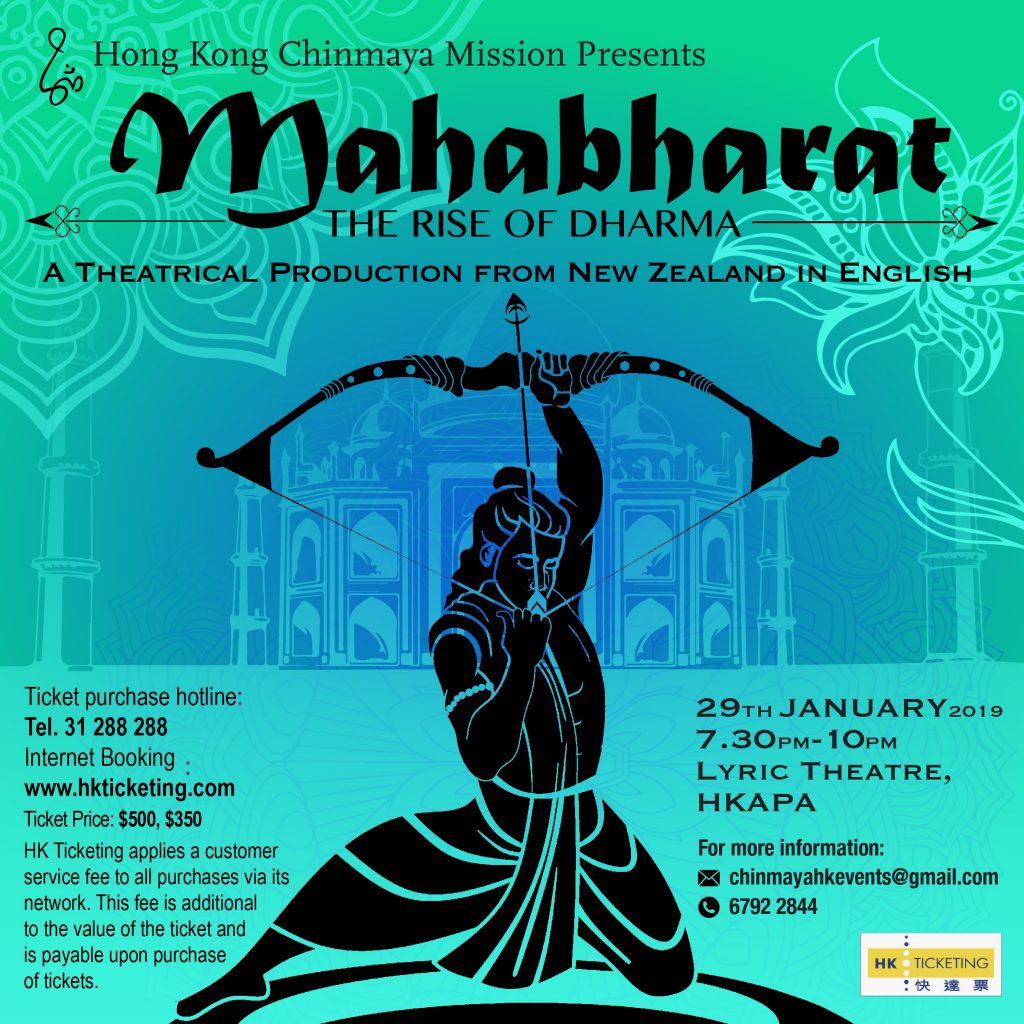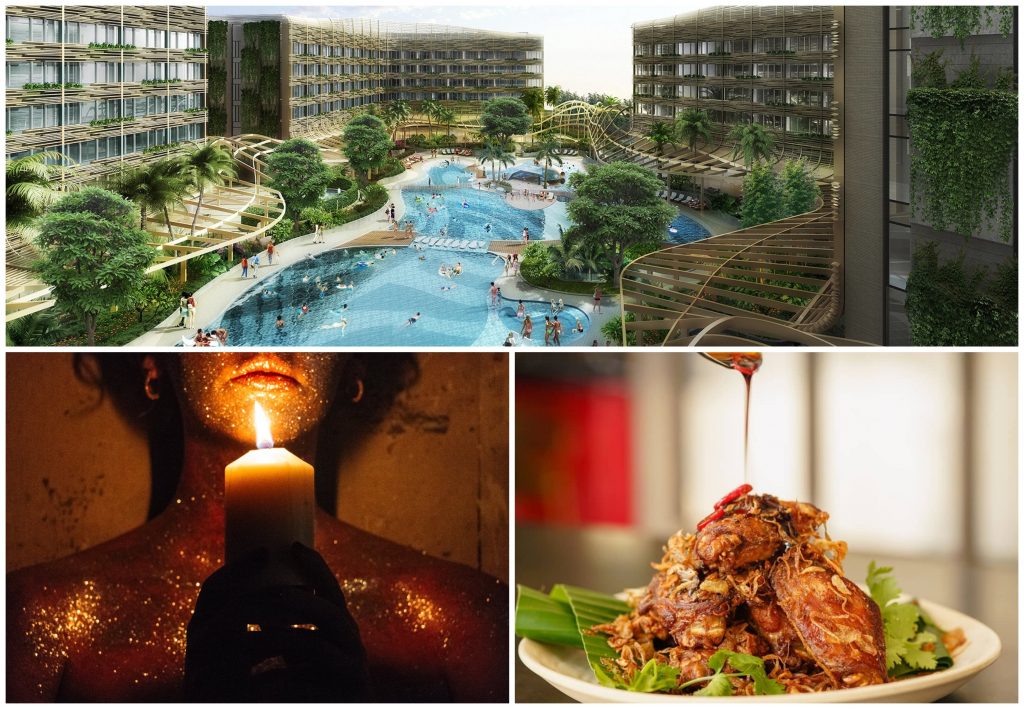 The Hong Kong Ocean Park Mariott Hotelhas finally opened its doors after much anticipation, perfect for a short staycation this holiday season! The hotel is situated right at the doorstep of Hong Kong Ocean Park and only a 3 min walk to Admiralty MTR Station. Award-winning chef David Thompson is bringing an elevated Thai culinary experience to Hong Kong, with new restaurant, Aaharn, opening at Tai Kwun. The menu is based on the Thai concept of kub khao, meaning dishes to be eaten with rice, and consists of two seven-course tasting menus (a vegetarian and non-vegetarian option). Cool kid on the block – Brut– is upping their signature intimate raw dining experience with an exclusive Supperclub series called BLACKOUT. Celebrating raw materials in their most natural state, the entire experience will be done in zero electricity! There are only 2 more dates available (13 Dec & 10 Jan) with a limited 20-person capacity, so book your reservations now!
All the subscribers are entitled to a 10% discount for hiring
iStyle Hong Kong for their bespoke interior styling and designing services.
Offer Valid till: 31st Jan 2019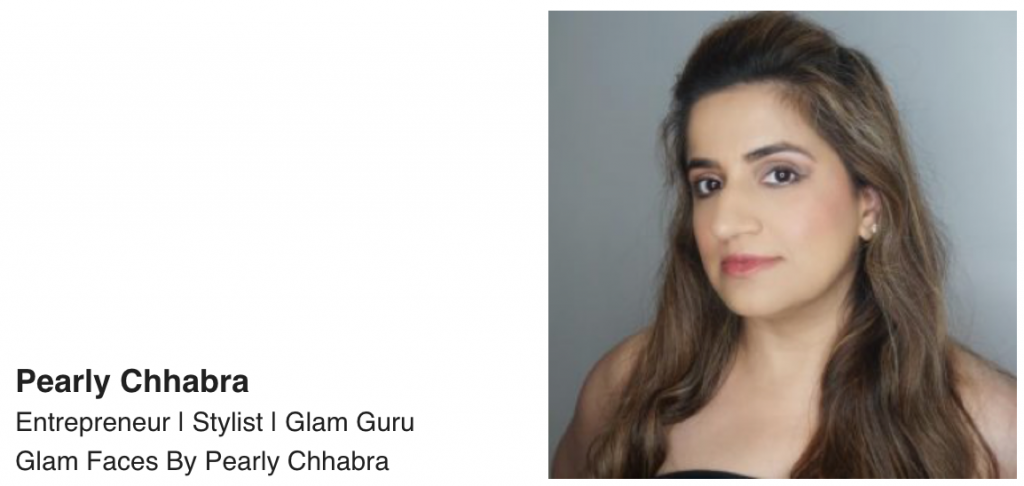 KK: How long have you been living in Hong Kong and how is it different to where you moved from?
GFPC: Having moved from Mumbai, India, Hong Kong has been home for six glorious years. The pulse of both the cities is similar in terms of embracing new ideas and being appreciative of new talent though I must admit Hong Kong is far more cosmopolitan in its outlook.
KK: You had been working for years in the corporate sector for Big MNC's like American Express. What inspired you to become an entrepreneur?
GFPC: I essentially come from a business background and I guess it was somehow in my veins that I would one day have my own set up. However I needed real time experiences in customer service to better equip myself in handling all sorts of temperaments. I worked graveyard shifts for the longest time giving me very minimal returns and that's when I realized that if I put in the same amount of effort and time doing something I was passionate about, it would take me places. It's a different high to see your dream shape up into reality.
KK: For other women who also dream to become an entrepreneur one day, what is the best advice on how to get started?
GFPC: The biggest advice I'd like to share is to nip procrastination in the bud. If you keep waiting for the right moment, you will never truly start and lastly, you're never too young or old to pursue something you love with all your heart. There will always be competition in whatever field you choose, but the way you function and the skills you bring to the table will set you apart from your contemporaries.
KK: Who is your female role model and what did you learn from her?
GFPC: I've been intrigued by almost everyone I've ever come across. From a professional who chose to be a stay at home mum, I've learnt to embrace change, from a helper who does fantastic hairstyles, I've learnt to never let go of your passion and from professionals to always keep evolving or else you'd be stereotyped.
KK: Could you give our female readers three makeup tips they need to follow on a daily basis?
GFPC: I can't stress enough on the importance of investing in a great skincare routine and being religious with it. Serum, eye cream and lip balm are a must to relieve tiredness off the face. It's also imperative to use a gentle scrub on the face and neck twice a week followed by a skin suitable face mask to lay a good foundation for great makeup. Instead of hoarding the latest make up, make sensible choices of picking up products that have multi uses such as eyebrow pomades that double up as shadows for that sultry smokey eye or rouge that can be used for a flush of color on the cheeks and to bring out that pout.
KK:What would be the two most important things in make up that women need to carry in their purse anytime and anywhere? 
GFPC: A pot rouge for lips and cheeks such as the one by Bobbi Brown for that instant pick me up and a great Eyeshadow Quad to turn tiredness into exotic glam are my go to's for days where you're rushing against time.
KK: As the festivities are approaching soon, any exciting promotions for Kit Kat Events & marketing Subscribers? 
GFPC: We at Glamfacesbypearlychhabra are happy to announce a flat 20% on makeup and hair services for the month of December to all the wonderful readers. Wish you all a Merry Christmas and Happy Holidays!