30,Jul-2019
Shikha Sarkar
0 comments
What's On In Hong Kong – June 2019
Let's start this long weekend with Tuen Ng festival which occurs on the fifth day of the fifth lunar month in the Chinese calendar. It is therefore also called Duanwu means 'double fifth. Starting with the Dragon Boat Championship on the 7th of June at Stanley, the event continues till 14-16 June with the Hong Kong International Dragon Boat Races. Come and support your favourite teams and cool yourselves off by jumping in the sea after the race is over. A unique Art Exhibition is taking place this whole month bringing Vincent Van Gogh's  iconic and some lesser-known paintings and artworks to life…. with more than 3000 images to be explored. If that is too serious for you then get your fill of fun and laughter, with one of America's hottest comedians, Iliza Shlesinger on 13th -14th June. Her comedy which highlights social issues with a comical twist is sure to get you in stitches. After covering Sports, Arts & Theatre, there is only one thing left….Music!!! Nothing But Thieves are coming to HK on 19th June with their "Under My Skin" tour. For a recent entrant in the industry, they have quite a fan following!!!
When it comes to anything related to women Kit Kat Events & Marketing are proud to be in the forefront. This time it was being associated with the First Menstrual Awareness Day #MADHK, an initiative of Dr Katherine Dale organised on the 28th of May. It was a great evening where like-minded people gathered to spread the word about embracing our cycle, menstrual health, menstrual poverty, taboos amongst women and the impact of toxic menstrual products on women's bodies and menstrual waste on our environment. Certainly a great initiative and cause!
Kit Kat Events & Marketing are delighted to bring yet again a meaningful & fun-filled event for your littles one. Last year more than 90 children and their parents enjoyed the festivities. This year the theme for the event isSustainable Hong Kong and you will see a lot more activities for parents & kids to enjoy together. Click here to view glimpses from last year's events.
For Sponsorship & Partnership opportunities please send an Email To: neera@kitkateventz.com or Call on: +852 6427 9282 (Whatsapp call only)
So proud to see 4 amazing women, Ekta Tejwani, Karishma Sakhrani, Veronica Fung and Marie Kretz Di Meglio being featured in A-Desiflava Magazine!!! These women were selected through rigorous process to be part of SheVentures an initiative by Kit Kat Events & Marketing and Zee TV for Women Entrepreneurs in Hong Kong. Well done ladies!! Wishing you many more successes!!!
Kailash Parbat, Hong Kong's most loved and respected food establishment, takes pride in delivering "Special Lunch Sets" for the Hong Kong Jewellery and Gem Fair this June. With daily options of delicious Jain and Non Jain dishes accompanied with a drink only for 80HKD, be assured your lunch will be healthy and delightful! Call +8523428 5545 to place your order!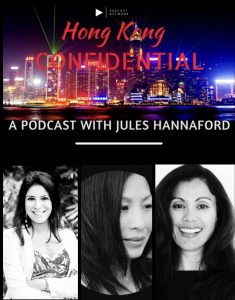 Absolutely thrilled to have three of our speakers Minal Mathani, Teressa Siu & Candace Castro (Left to Right), from the Women Empowerment Forum being interviewed by Jules Hannaford of Hong Kong Confidential – A podcast designed to educate and entertain, who was our first speaker at the forum. What an amazing platform that gives women a voice to share their journeys and stories with the world. To know more details Click Here or subscribe to the podcast on iTunes or Spotify.
Kit Kat Events & Marketing would like to congratulate SKG Events LTD on their launch. Starting it's operations in January 2019, they hosted their official launch on the 18th of May. The aim of the company is to work on Corporate programs related to women entrepreneurship; focusing on branding & marketing for them. The company will also provide enhanced Cultural & Social programs. The event was well attended by around 60 guests and delegates. For more details please contact Mrs Sanjukta Ghosh, Founder of  SKG Events Ltd on san.hktrel@gmail.com
The latest Redress pop-up store is part of the environmental group's ongoing campaign to increase awareness of clothing waste in Hong Kong. You can shop for stylish second-hand clothing and accessories with prices starting from $50. Who doesn't love pasta? A brand new branch of the popular pasta restaurant, Pici, is opening up in Lai Chi Kok district.From homemade meatballs and arancini to dangerously good ravioli and tagliatelle, the perfect Italian food made just for you. Terrible Baby has just launched a new cocktail and dessert pairing menu, offering a more Western – Asian-inspired pairings.
KK: When did you first move to Hong Kong and how is our experience of living here? 
SG: I moved to Hong Kong in April 2012. To be honest Hong Kong is one of my favorite cities. I love the brightness and glamour of Asia's World City and it matches with my personality too. I am quite happy staying here not only because it is multicultural but also because there are lots of scope for our contribution over here in different aspects.
KK: From Scientist to an Entrepreneur – what has your journey been like? 
SG: If I may describe myself then I am basically a workaholic person. So whether it is my scientific research work or whether my business work, I enjoy working. The only criteria is I must be passionate about the work I am doing. After coming to Hong Kong, I worked as an honorary physicist and RA for couple of months and then felt the urge of starting my own company. And "The Radiance Education Limited" was created on Feb 20, 2014. When my husband came back from USA, I informed him that I have started a new company, so he asked me only one question, "How much is the capital?" and with a grin my answer followed 'Zero'.
KK: Last year you started your own print magazine, Coherence. What prompted you to take such a bold step?
SG: 22nd January 2018, I lost my father Mr. Sanat Kumar Ghosh and that turned my life in a very different angle. I realized then, I should have a life which is actually larger than life where I not only live for myself but I live for others too. I must spread the unity & the positive energy to other people. And I must follow my father's legacy. Coherence, threading a bond surfaced after many sleepless nights.
KK: You wear so many hats often all at the same time……how do you manage? And what advice will you give to those women who often procrastinate living their dream?
SG: I actually, enjoy handling multiple jobs at a time. Like how computer works, at same time it can browse many sites and also save documents, make a word file and many more. So my brain keeps on doing its job even when I am relaxing in front of TV. Hence, I can't take too much break as I get terribly bored. In my opinion is 'if you are procrastinate living your dream and still can sleep at night that means you are not in your real dream you are in day dream! Secondly, I would like to say that there is a very fine line difference between feasibility of your dream and reality. It works well when both are side by side.
KK: Your latest event MUM-E-S-Meet, is in it's fourth edition. What inspired you to curate it?
SG: For working women, generally the biggest break in life is when they become mums. They have to go through a very big emotional and physical transformation. Many of them cannot come back to the main stream due to lack of support and some feel they have lost their own identity. Hence, by curating this event in a continuous manner I want to encourage mums to overcome their emotional barrier and to give them a genuine platform through my events & magazine. Because the larger view for me being a business woman is to transform the society for better.