29,Jun-2018
Shikha Sarkar
0 comments
What's On In Singapore – July 2018
Started in 1994, Singapore Food Festival is back from 13th – 29th July. Here you can taste a range of Singapore's favorite dishes as well as a twist on some modern favorites. There are number of top international chefs who come to this event to show their skills. Cooking lessons are also available where you can pick up some cooking tips and tricks. Explore the sacred city of Angkor at Asian Civilizations Museum till 22nd July. See the Khmer sculptures, along with French drawings, photographs, and memorabilia that tell the story of the French encounter with Angkor and its sensational emergence onto the international stage. All the football fans out there catch all the action between Europe's best teamsArsenal, Atlético de Madrid and Paris Saint Germain at Singapore National Stadium from 26th – 30th July. At International Champions Cup spectators can enjoy the various F&B offerings, live music performances, and photo opportunities with the football legends from all three clubs. Book your tickets for Disney's musical play The Lion King running all July at MasterCard Theatres at Marina Bay Sands. The play also features some of the world's most recognizable music, crafted by Elton John and Tim Rice, including the songs "Circle of Life" and the Oscar-winning "Can You Feel the Love Tonight".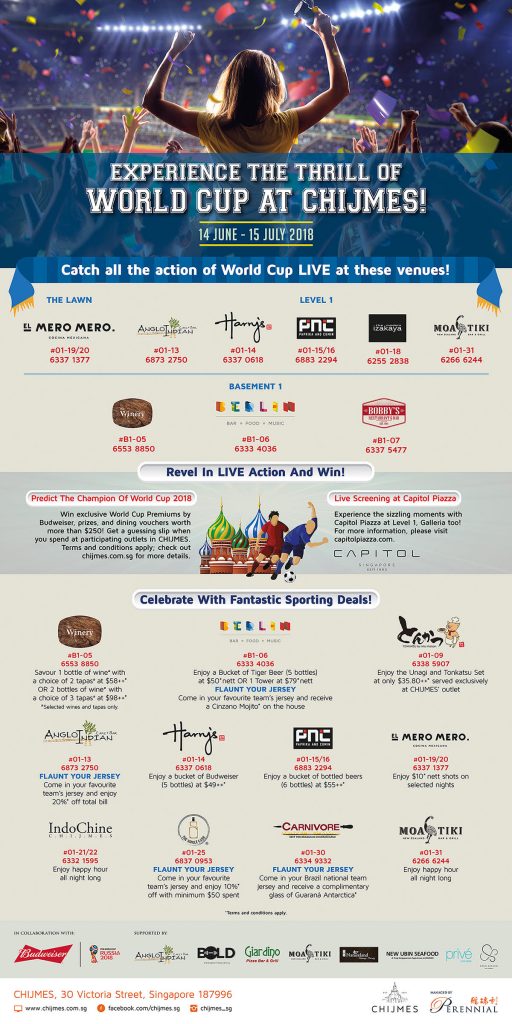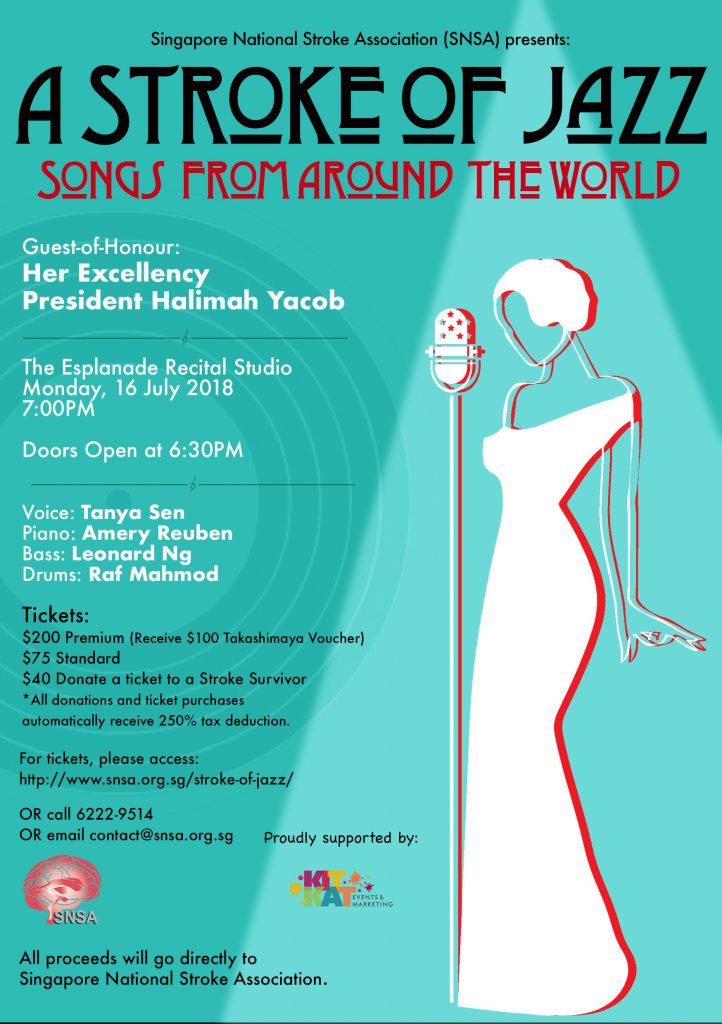 Join us on a musical journey with a good cause, on 16th July @ Esplanade Theatre, Vocalist      Tanya Sen & a trio of jazz musicians (Amery Reuben on piano, Leonard Ng on bass & Raf Mahmod        on drums) are performing jazz / jazzy twists of pop songs from Europe, Asia and America. Hosted by the bubbly & super energetic celebrity Emcee Neera Gupta. All proceeds from the show go to Singapore National Stroke Association.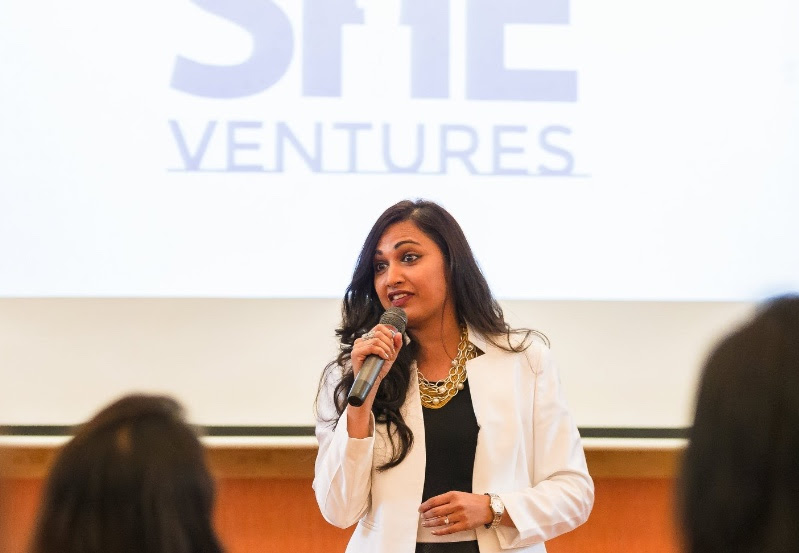 Zee TV's initiative SHEVentures brought together 20 of the most talented & promising entrepreneurs under one roof to learn from industry leaders to help take their businesses to the next level. Some of the speakers included HubSpot, FaceBook, SP Jain School of Management and the Director of Kit Kat Events & Marketing, Neera Gupta who busted myths about Business Networking and gave tips to overcome inhibitions when meeting new people.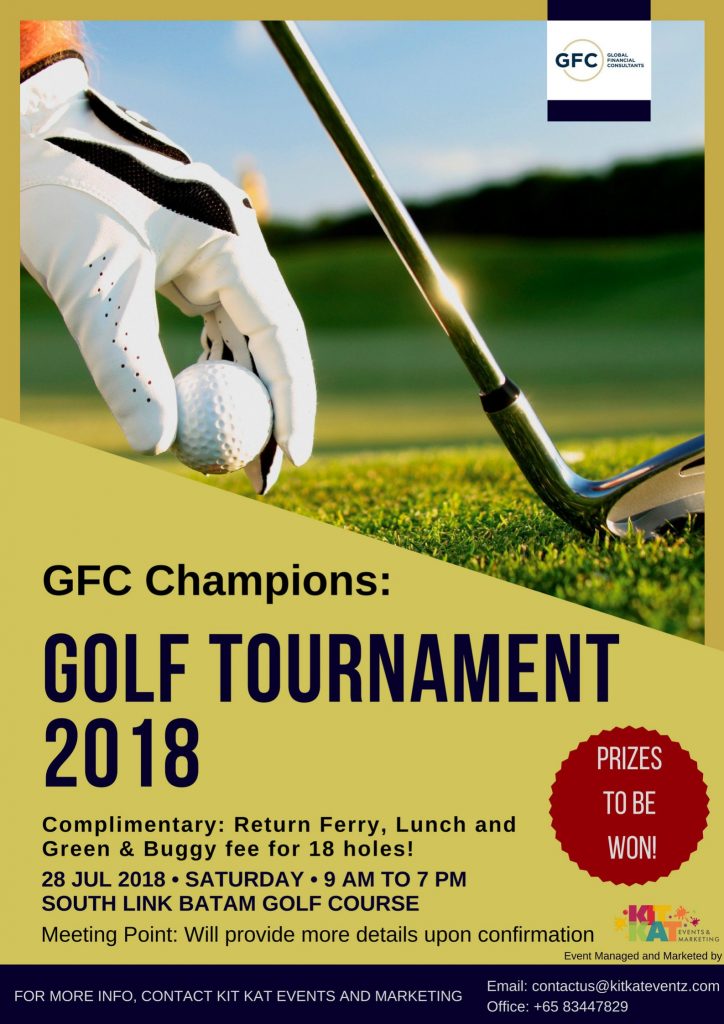 The newly opened Clan Cafe at Bukit Pasoh road is probably the most beautiful cafe opened this month, with light-filled spaces & Peranakan tiles. The cafe serves some healthful bowls and broths and comforting teas. Netherlands famous Martin Zwerts fries comes to Singapore at Holland Village. They serves authentic golden brown fries with 12 different sauces and the potatoes comes straight from Holland. Unwind yourself by heading to Tipple and Dram located at Ann Siang Road that serves wine and luxurious whiskey. The bar boasts over 100 unique bottles of single malts whiskies and wines from around the world. Situated at the iconic Victoria Theatre & Concert Hall, Sinfonia Ristorante offers a fine dinning concept with majestic space, adorned with elegant decor, impressive high ceilings and Corinthian columns. The menu consist of contemporary Italian dishes with seasonal ingredients.
MindChamps PreSchool @ Concorde gave our Champion Dads the spotlight in celebration of Father's Day 2018. Along with the theme "Superheroes to the Rescue!", the Champs' family members were tasked to role play as superheroes. Come over to check out MindChamps PreSchool @ Concorde Hotel. To book an appointment, call 6235 2358 / 9665 3840 or Email: sg.psconcorde@mindchamps.org
KK: When did you first move to SG and where did you move from?
KS: To be specific – on 7th September 2005, from Muscat, Sultanate of Oman.
KK: What was your first impression about SG? Still the same?
KS: A well planned city with very impressive infrastructure and landscape where I didn't have to lock the front door! SG is getting better, each time in every aspect, hence 13 years in the country!
KK: How did you become involved with running yacht charters? What makes it so much fun?
KS: I was in HR for 13 years. After moving to SG, I headed HR for a start-up. One year into the role, I wanted to take a sabbatical, but I was offered a marketing role for newly arrived trimaran yacht. I found the chartering of yachts very interesting and took up the offer instantly. The best part about being in this industry is the people we meet and the services we offer. Every client is different and so are their requirements, that makes work interesting. The fleet has grown from just one yacht to more than 50 yachts hence our nickname the 'Grandma' of the industry.
KK: You have been actively involved with many social causes from wildlife rescue, to dog shelter, running cross city marathons and helping distressed children. What's the latest project you are helping with?
KS: Currently I am helping an NGO "Sa Ni Sa" that empowers under privileged women by providing them jobs, income and education for the rural children. I am promoting/ selling their food product, a healthy snack that is handmade, in Singapore and Malaysia.
KK: What advice would you give for most of us who struggle with managing time to be able to do so many things like you?
KS: I would like to quote unquote "It's the Will not the Skill". Prioritize, make your do-to-lists and get cracking. Magic will unfold and you will realize your dream.
KK: What is the one thing people don't know about you?
KS: I work like a Captain and Play like a Pirate !! (Laughs)
KK: Are you offering any special promotions for our readers?
KS: Yes absolutely! We would like to offer a SGD100 off for your readers when they book a yacht in their birthday month. They simply have to quote Promo Code: KITKAT.
Happy Sailing!!!!