It's the only month of the year you get a free pass to go wild and crazy – October! From beer festivals to halloween parties, you'll never have a dull moment. Germany has it's Oktoberfest, Hong Kong has it's own Beertopia! Back again for it's 7th year from 5th-6th October, Hong Kong's biggest craft beer festival will leave you spoilt for choice and very buzzed with over 500 different beers from around the world to choose from. Be enthralled by grace, elegance and beauty as one of the greatest romantic ballets, Giselle, comes to Hong Kong from 11th Oct to 3rd Nov. Let renowned international guest artists and Hong Kong Ballet artists take you through the passionate tale of love, betrayal and forgiveness. Calling all good and bad girls alike to join in an evening of female celebration! In recognition of Breast Cancer Awareness month, Mrs Pound is teaming up with Benefit Cosmetics for Bad Gals Night Out. Come dressed as your favourite female icon and enjoy an evening of free-flow drinks and complimentary Benefit makeovers and brow waxes. Round up the month with some spooky fun and chills down your spine. Hit the streets of Lan Kwai Fong for the most popular Halloween street party, and don't forget to show up ready to scare in your craziest costume. 
You don't want to miss out on SHEVentures – an accelerated program for Women Entrepreneurs in Hong Kong on 27th October at The Nest HK. All selected contestants would receive gift hampers, marketing & media support and digital tools worth over HKD12000:
1. 1500 sec Airtime on Zee TV Asia Pacific to promote yourself and your business worth HKD12,000
2. Advertorial in A-Desiflava Magazine lifestyle magazine worth HKD1000
3. HKD500 F & B voucher – The Green Platters
4. HKD500 voucher – Glam Faces By Pearly Chhabra
5. An Exclusive Interview on Desi Tadka
6. 20% discount by Coach Brad for one-to-one coaching on Money Matters
Registration closes on 12th October, so wait no further and REGISTER NOW!!
More than 70 young kids participated in a fun-filled day at the
Young Indians Arts Festival (YIAF) in Hong Kong on 23rd September.
The little champs were immersed in a variety of activities based on the theme "Healthy Hong Kong", from a Drawing Competition and an Art Workshop hosted by renowned local artists, to a Yoga Workshop for little ones, and a Book reading session by a local author.
It was an absolute pleasure watching the young participants' imaginations come to life, as well as seeing them pour in their heart and consideration into making "Get Well Soon" greeting cards during the Art Workshop, which would be later distributed to public hospitals across Hong Kong.
Check out what went down at the YIAF by viewing our photos!
Get a taste of Peru right here in Hong Kong at the newly opened
ICHU Peru, helmed by world-acclaimed Peruvian Chef Virgilio Martinez. This casual restaurant showcases traditional ingredients and cooking techniques, providing guests with an authentic Peruvian dining experience. Thick Japanese-style fluffy pancakes are growing increasingly popular in the region, and have now finally arrived on Hong Kong soil, courtesy of Yukinoshita, the award-winning Japanese chain. Yukinoshita offers these pancakes, called Atsuyaki, in a variety of toppings, as well as another popular dessert option: Kakigori shaved ice. Wine down at the end of the week at Piqniq, the latest rooftop bar that offers a stunning view of Central from the top of H Queen's building. Aside from drinks, Piqniq also serves up a mean menu featuring piqniq baskets with favourite dishes from around the globe. Prepare for some serious shopping, ladies, Singaporean fashion brand CHARLES & KEITH is finally opening in Hong Kong, with not just one but two stores in Central's Parker House and Sha Tin's New Town Plaza. Known for their ultra trendy chic shoes, bags and accessories that are easy on the bank, the brand is a household staple in Asia and quickly on a global rise.


Nestled right in the heart of bustling Lan Kwai Fong, new kid on the block,
The Nest, offers an idyllic getaway oasis with signature handcrafted cocktails, perfectly paired tapas and some delectable Shisha. To ring in the month of October and the start of the end-of-year festivities, check out their Facebook page for some awesome deals and their recent Launch Party.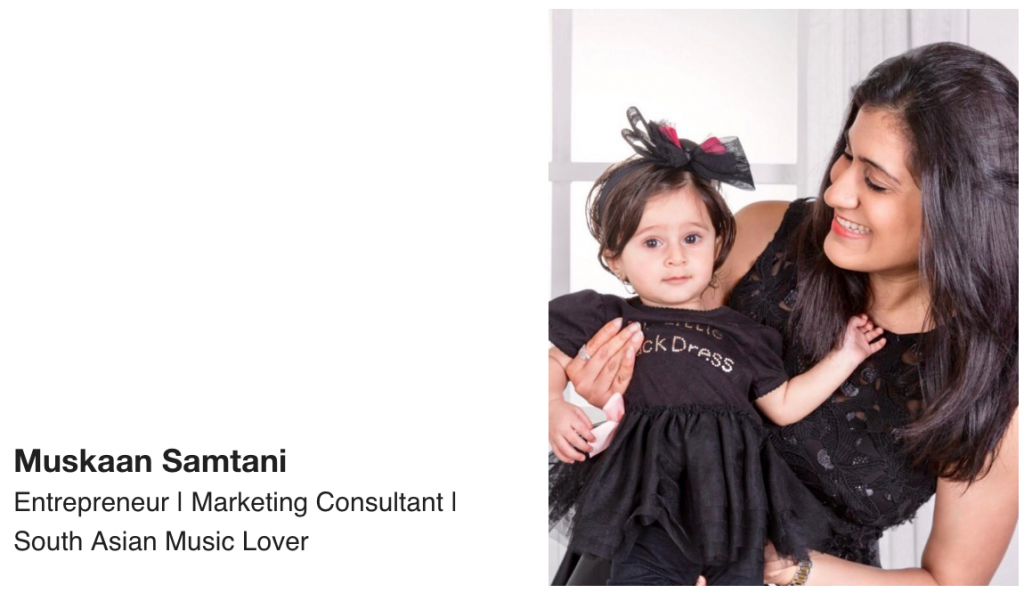 KK: How long have you been living in Hong Kong & what brought you here?
MS: Amazingly, it's been almost 7 years but feels like yesterday! I was on a Uni trip travelling from Toronto (my home city) to Hong Kong for a weekend. Happened to meet Lavin (now my Husband) via common friends and after 3 years of long distance dating and convincing my parents, I arrived in this beautiful yet so called concrete jungle!
KK: Did you have a culture shock after moving to Hong Kong?  
MS: Yes and No. Being one to seek adventures in life, I had already travelled several continents on my own and lived in different parts of the world. I find real thrill in the unknown and uncertain. People from different cultures and background intrigue me, fascinate me and to some extent give perspective and meaning to my own existence. But of course, leaving massive mansions and coming to matchboxes wasn't easy, I had my fair share of adjustments!
KK: What prompted you to start your own bar lounge business?
MS: Hospitality has always been my husband's passion, it is what he lives and breathes every single day! On the other hand I come from a risk-taking entrepreneurial background and was exposed to the business early in my life – credit to my super talented Dad, whom I still continue to admire. So we thought let's give it a shot, if not now then when!  We have recently launched a bar lounge, The Nest in Lan Kwai Fong that offers a complete different vibe and experience!
KK: Give us one reason why one should visit or love The Nest. What does it offer differently than other Lounges and bar in LKF?
MS: The Nest signifies home, comfort, relaxation and a place for creative expression. My vision was to give every guest this contrasting experience from the buzzing LKF partying scene, and I was very fortunate to have a dear friend and genius mind from Sinnovations execute this.  We serve curated cocktails designed by some of the known mixologists in Hong Kong, tapas that are paired well yet shy away from being your typical bar food and last but not the least our tantalising Shisha, this is not to be missed!
KK: As October month is beginning of festivities what promotions The Nest is offering??
MS: The Nest is an ideal space for intimate cozy gatherings in the heart of LKF and being the month of festivities we have a huge promotion going on for private events. We are offering $3000HKD off on bookings that exceed 50 people. We will also be offering 20% off for bookings made in non-peak hours. Our space being super versatile is available daytime for hourly rentals for popups, workshops, seminars, wellness events and various others. We open to collaboration opportunities for unique and creative events!
KK: As you are a new mum how do you manage your time between your family, job, running the restaurant/bar business and pursuing singing?
MS: The answer to this is something I am trying to perfect everyday! Sometimes it's a lonely uphill walk and sometimes it's a breeze with beautiful flowers in the garden of love. I have to make conscious decisions everyday and constantly master the art prioritising.