"Opportunities come infrequently, when it rains gold, put out the bucket not the thimble." – Warren Buffet
Based on the changing scenario of real estate in India now is a time as good as any to invest there. Overall the sector is undergoing a transparent, hassle-free, consumer-focussed overhaul. The country's property market is set for a growth spurt. Several laws and Government initiatives have set this process in motion – demonetisation, FDI relaxations, Benami Transactions (Prohibition) Amendment Act, GST and RERA (Real Estate Regulatory Act).
"RERA without a doubt will change the l andscape of real estate in India," says Namrata P ande Srivastava, Managing Director of the Singapore based Evente Clinic. "I think the act is very well encapsulated and goes a long way in securing the interest of home-buyers in the country. As there are several m andates under the newly passed RERA it will secure the position of the buyer and safeguard against any unscrupulous developers."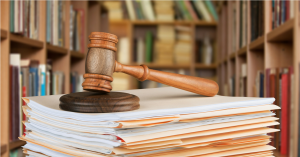 RERA in a Snapshot:
M andatory for promoters to register projects: They have to submit extensive information about projects to Regulatory authority. This will ensure transparency and improve customer confidence.
Carpet Area – Now a home-buyer has to pay only for the actual useable area and not as per super-built up area.
More money in escrow account: Henceforth builders have to deposit 70% of the sale proceeds in an escrow account. And pay interest to home buyers for any default or delays. Thereby ensuring they do not divert funds elsewhere and actually complete the project on time.
Buyer can appeal to consumer court. Now even consumer courts can hear real estate cases thus making it hassle free for the buyer.
Structural defects: Builders to be liable for five years instead of the earlier two years for any structural defect.
Imprisonment: Has been recommended in cases where builders are violating rules laid by regulatory authority.
RERA along with the changing legal and economic milieu in India has created a favourable environment for end consumers to invest in real estate. Hence, making sure their rights are protected better than ever.
In Conclusion….
So, if you have been waiting to invest in the country, now may very likely be the best time. There are several exhibitions showcasing prime properties for sale in India. Chief among them is the upcoming India Property Fair, Hong Kong. Held over two days 13th and 14th May, 2017, at Sheraton Hotel & Towers, TST Kowloon, 12 p.m.-8 p.m. Here you get an opportunity to interact with selected developers and choose a property that best serves your investment needs. To RSVP Click Here