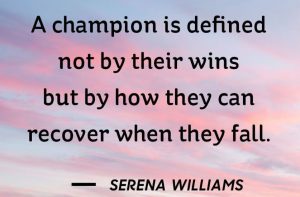 Spring has officially landed in Hong Kong and there's tons of stuff happening, for everyone to enjoy. Music lovers have the chance to see, for the first time on HK shores, the British pop sensation, Anne-Maries's debut performance on 11th April. Ed Sheeran is returning to HK to perform at Disneyland for Divide Tour on 17th & 18th April. City's most historically and culturally significant festival Tin Hau Festival in Hong Kong is happening on 27th of this month. Celebrations include parades loaded with kung fu troupes, marching bands, lots of drumming, lion and dragon dances, the Fa Pau floats. For Easter, 30,000 eggs and prizes have been buried in Discovery Bay Beach. There'll be a fun fair set up with booths, bouncy houses, tickets are selling out frighteningly fast, so get in there NOW. A very interesting exhibition is happening at Blue Lotus Gallery, where the legendary photographer Fan Ho is showcasing rare, unpublished pictures he's been taking through the years. It is always inspirational to see others take on life through photography.
The 2019 Hong Kong Sevens was a rugby tournament that took place at the Hong Kong Stadium between the 5th to 7th April. Three days of complete madness with crazy costumes, OTT hairdos and unforgettable moments for everyone from players to tourists and the Hong Kong Residents.
The Fiji Airways 7s side created history by securing a fifth consecutive title in Hong Kong with a 21-7 victory over France in the cup final, while Brazil won against Scotland at Women's Sevens.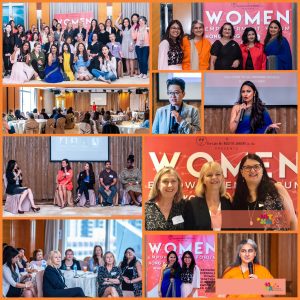 On 30th of March, 2019 Kit Kat Events & Marketing organized for the first time in Hong Kong the "Women Empowerment Forum", in collaboration with International Women's Day (IWD). The event featured 19 amazing WOMEN (& 1 brave man) who have gone above and beyond their course of work, service and passions to make a difference, sharing their personal stories of triumph and devastating loss and everything in between to inspire others, empowering by the way of engaging in pressing issues related to Women, finding a common ground through hope, meaning and ultimately, ACTION!!!
The event was well attended by close to 100 people including few men & children who came to support the strong women in their lives! With so many women who had come together with a collective intention, magic was bound to happen. And with that kind of energy in the room, each person went back a different person. Please click below to get a glimpse of the event.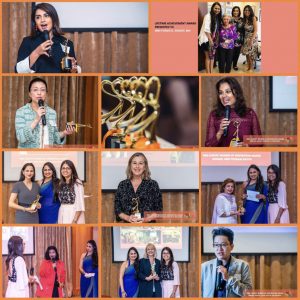 As part of the "Women Empowerment Forum", Kit Kat Events & Marketing created the "Mrs. Shroff Women of Inspiration Award" to Celebrate exceptional accomplishments & achievements of women from all walks of life in our diverse and thriving community. We received more than 100 nominations for 10 different categories. Our panel of esteemed judges had a tough task of deciding the winners. Join us in congratulating the winners of the awards. These extraordinary women are true examples of courage, triumph, kindness, compassion, transformation, and success. And we hope more people will be inspired to follow in their footsteps!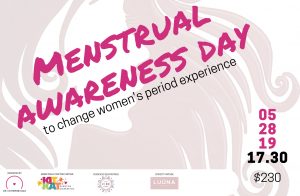 After organizing the Women Empowerment Forum, Kit Kat Events & Marketing are proud to support Dr Katherine Dale's initiative to create Menstrual Awareness in alignment with Global Menstrual Hygiene Day. Good menstrual hygiene management plays a fundamental role in enabling women and girls to reach their full potential. Join us to talk, support, and celebrate #girls and their #periods in our endeavor to #leavenogirlbehind.
Event Date/Time: 28th May, 5.00pm – 10.00pm
Venue: Alive Wellness, Suite 602, Yu Yuet Lai Building
Ticket Cost: HKD230 (Early bird discount – HKD184)
This year is truly starting out with celebration of womanhood. And Kit Kat Events & Marketingwere delighted to partner with A-Desiflava Box Cricket Series, which featured Two Women's Cricket Teamscompeting amongst 14 teams who participated in the annual league matches. Started on Friday, 5th April, the three-day series was held at USRC in Jordan, marking the 4th ABCS. Gracing the event was the former ace Indian Cricketer
Mr Nayan Mongia who flew in specially from India.
Last year's winners, Tung Chung Cricket Club took the trophy yet again as they won against USRC Avengers in the finals. The host team, APL Panthers were the second Runners Up. Batting Divas won the women's trophy.
The newest bar in town, opened at Rosewood Hong Kong, DarkSide is all about sophistication, timeless celebration and exceptionally rare spirits. Head in for some live jazz and a cigar as you enjoy a classic cocktail from the wonderful team behind the bar. We all love a good dining experience. Ignis by Linx is a sleek new hotspot in LKF combining a chic club where the menu seamlessly blends European culinary traditions with light Asian flavors.
St Regis Hotel grand new opening is happening this month. The luxurious property is located in the Wan Chai district, one of Hong Kong's busiest commercial districts, and it blends architectural creativity, cultural diversity and timeless elegance, reflecting the vision of St. Regis through the eyes of world-famous interior designer, André Fu.
KK:  How long have you been living in Hong Kong & what led you to move here?
AD:   I moved to HK just before the Handover and have made this vibrant city our home since then. Our move to HK happened because my husband, who was an investment banker back then, got transferred to the headquarters.
KK: How did you start your journey of entrepreneurship?
AD: I come from a fairly entrepreneurial family so starting a family office in HK to invest in the Asian financial markets was a no-brainer. Asia was on a strong growth trajectory and HK with its rule of law, open markets and a capitalistic mindset was an excellent place to base my family office.
KK: What are the challenges you faced while finding yourself a ground to settle and run your business?
AD:  I work in a highly male-dominated world and is a part of an industry (alternative investments) which was just taking off so it was not easy for me to get started. I remember often walking in a room full of very tall bankers and struggling to find my place. I had to work really hard to earn my stripes but soon realized that if you are passionate about your work and bring in real value-add to the industry, you earn the respect of one and all.
KK: Can you share your biggest success and failure during your 22 years of being an entrepreneur?
AD:  I'd like to start with what I think is my biggest failure, only because it taught me how to face adversity and become stronger. A few years back, my partnership with a UK based company dissolved and I lost control of a very valuable alternative investments data platform that I had built with my sweat and blood. So instead of getting into a conflict, I decided to make a clean break and rebuild the business independently. 5 years later, I rebuilt the business and turned it into a commercial success that was unprecedented. And that became my biggest success.
KK: How receptive is HK market for Women Entrepreneurs? 
AD: Hong Kong has a highly meritocratic environment, which is great for women entrepreneurs. However, there needs to be more forums and platforms for women to get together, network and learn from each other. Kit Kat Events & Marketing started by Neera and Shikha is doing a great job in building that community.
KK: You were recently presented with the Mrs. Shroff Women of Inspiration award in Leadership. Tell us more about it?
AD: I am humbled receiving this award, and equally inspired to be sharing it with women doing amazing work in areas of diversity, art, literature and entrepreneurship. As I said in my acceptance speech, women empowerment starts at home. So this award is for my Dad, who in his quiet and thoughtful way taught me to have the courage to make tough choices, to give back, to lead by example, to speak up, to put integrity first, and to take risks.
KK: Last words….
AD: Surround yourselves with women and men that inspire you, accept you with all your faults and pick you up when you are in pieces.