Each year people celebrate the arrival of New Year in their own unique traditions. Whilst many of us celebrate by drinking champagne, dancing, and kissing our loved ones when the clock strikes midnight. Some cultures around the world have peculiar and almost weird ways of celebrating it. On this occasion let's look at a few of these traditions:
1. Japanese Traditions: Ring bells 108 times
On the eve of New Year, Buddhist temples in Japan ring their bells 108 times to welcome the New Year's God, "Toshigami", as it is believed that this will bring good luck and cleanness to them.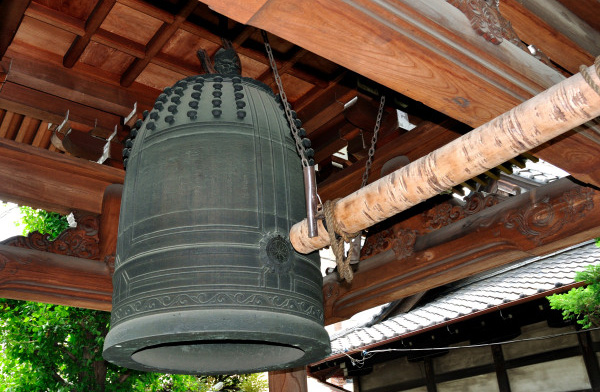 2. Philippines Traditions: Round shape represents wealth & prosperity
In Philippines people believe in money so much that they wear and eat things that represent round shape i.e. coins. So, they wear polka dots clothing during this time. Eat round fruits like grapes, oranges, watermelon, etc.. They prepare 12 round fruits, one for each month of the coming New Year to bring wealth and prosperity.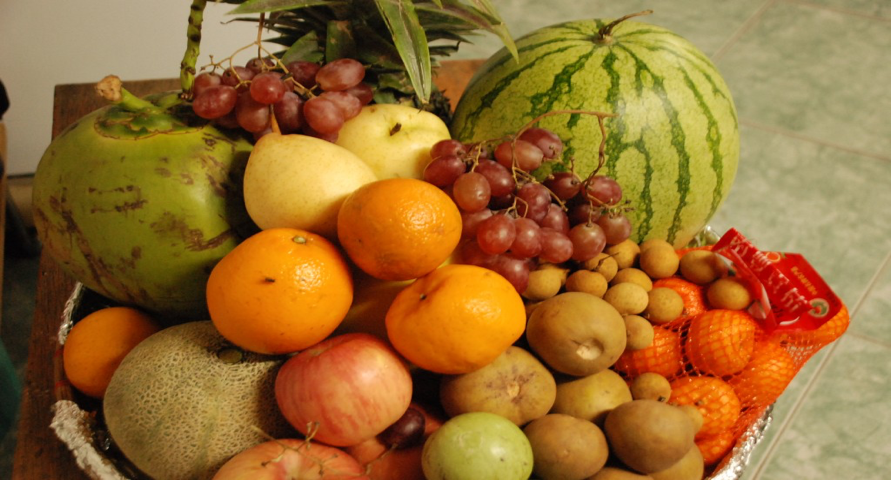 3. Chinese Traditions: Red is the auspicious colour
In countries like Singapore, China & Hong Kong  the New Year is celebrated not on 1st January, but they celebrate on the 1st day of Chinese Lunar calendar. On this day, they only wear red colour clothes (including underwear!) and burn fire crackers as they believe that this will drive the evil away. Also fruits like pineapple and orange are associated with good luck and prosperity so one can find these fruits as gifts and in decorative items.
4. Greek Traditions: Hanging bunch of onions
In  Greece  people hang bunch of onions, or "kremmida" on their door on New Year's Eve as a symbol of rebirth in the coming year. Then, the following morning, parents traditionally tap their children on their head with the onion to wake them up before church.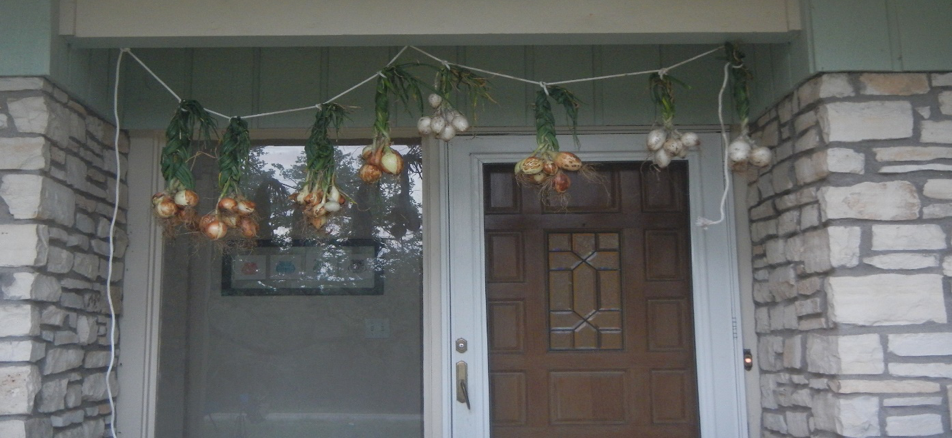 5. Danish Traditions: Shattering dishes assures more friends
In Denmark   people specially prepare a dessert known as "Kransekage" and eat it with their loved ones. Also, they save all their unused dishes and plates until the 31st of December and then they shatter them against the doors. Assuring that they will have many friends in the coming year. In addition to this people climb on top of chairs and literally "jump" into the New Year to bring good luck.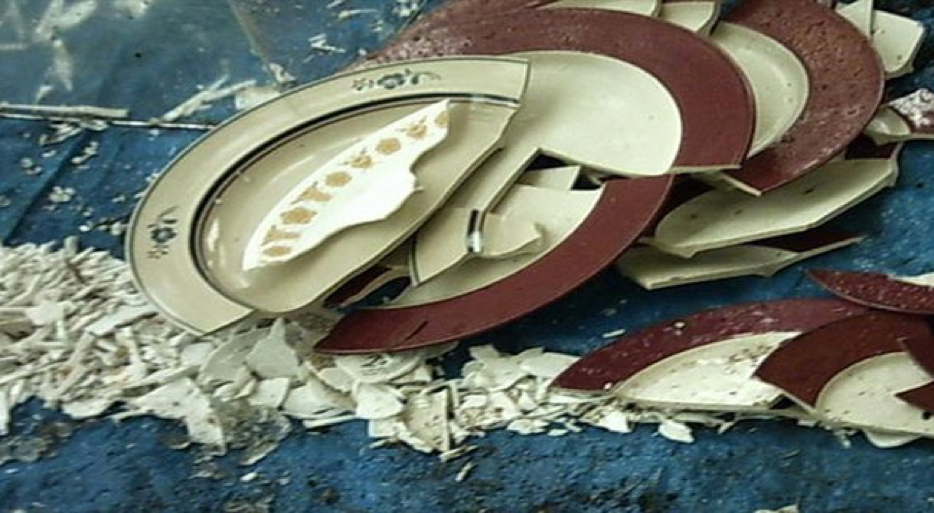 6. Spanish Traditions: Eating 12 grapes is the key to good luck
In Spain  it is auspicious to eat 12 grapes at each strike of the clock while making a wish. These are supposed to bring good luck to the person. It says when in 1895 vine farmers had a surplus of grapes they started the tradition to get more customers.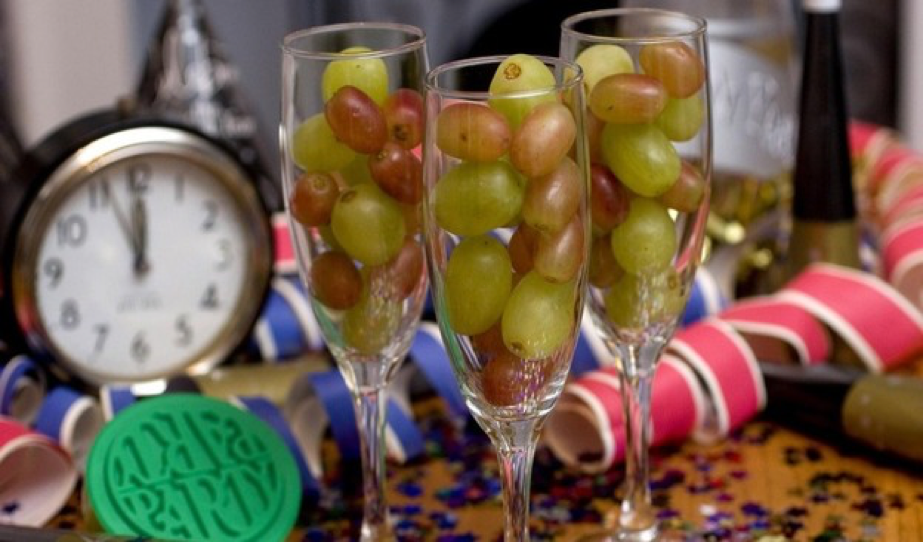 7. Irish Traditions: Kiss under the Mistletoe
In Irel and  single women places a sprig of mistletoe under their pillows on New Year's night hoping for a good luck and a future husb and. It is believed that after 31st — if the visitor is a tall, darkly h andsome man, he will bring fortune to you but if it is a red-headed woman, then it is a sign of trouble! Also, Irish people hit the walls with bread to get rid of evil spirits.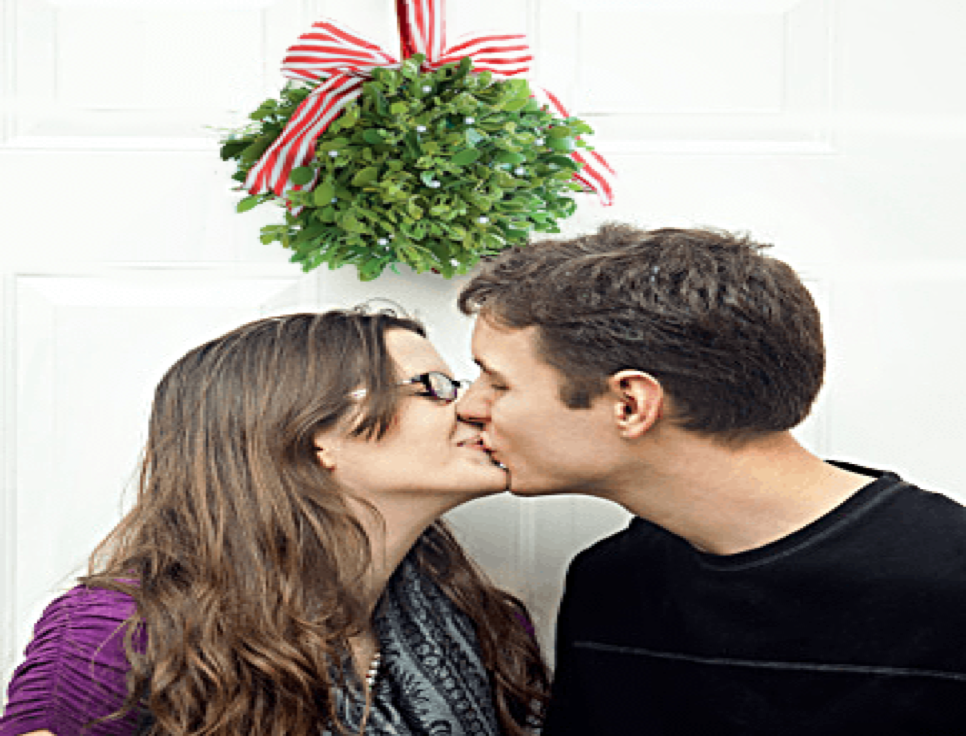 8. Argentinian Traditions: Carry suitcase for more travel
In Argentina , people eat beans before the clock strikes midnight to bring good luck for their career. They also carry a suitcase around the house in hope for more travel in the year to come.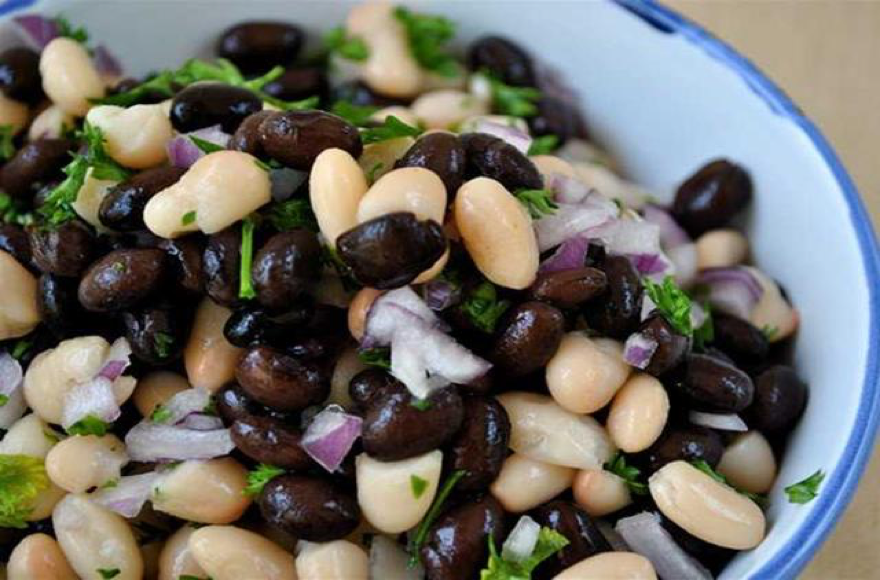 9. Ecuadorian Traditions: Burn dummies 
In Ecuador  people burn thous ands of life-size dummies representing their misfortunes from the past year. These effigies are made from newspapers and pieces of wood. At midnight, everyone gathers outside their homes to burn the dummies together.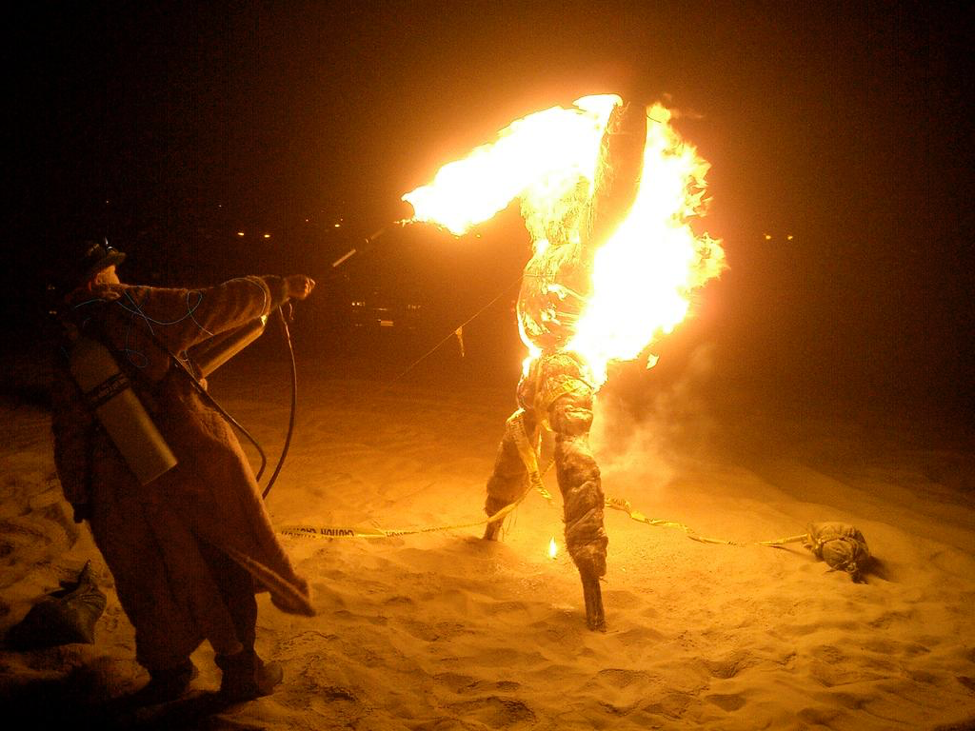 10. Belarusian Traditions: Rooster picking corn
Single ladies in Belarus, play a game on NYE where a pile of corn is placed in front of them. A rooster is released to see which pile he picks the corn from. And that girl from he does, is the first one to get married next year. As they say, if a rooster has chosen you, so will an sensible man!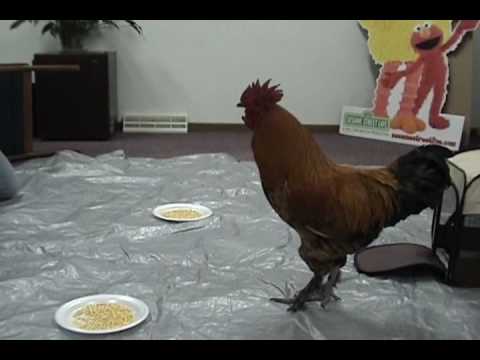 The world is full of various unique traditions, believes and superstitions. Every year we pray in our own way for health, wealth, and prosperity in the coming year. On that note, wishing you a Happy New Year !!
Want to fly for FREE to any of these destinations??? 
Source: http://www.businessinsider.sg/new-years-rituals-around-the-world-2013-12/?r=US&IR=T#Uurt7FpUw0cME4aU.97
http://list25.com/25-strangest-new-years-traditions-from-around-the-world/
Author Bio: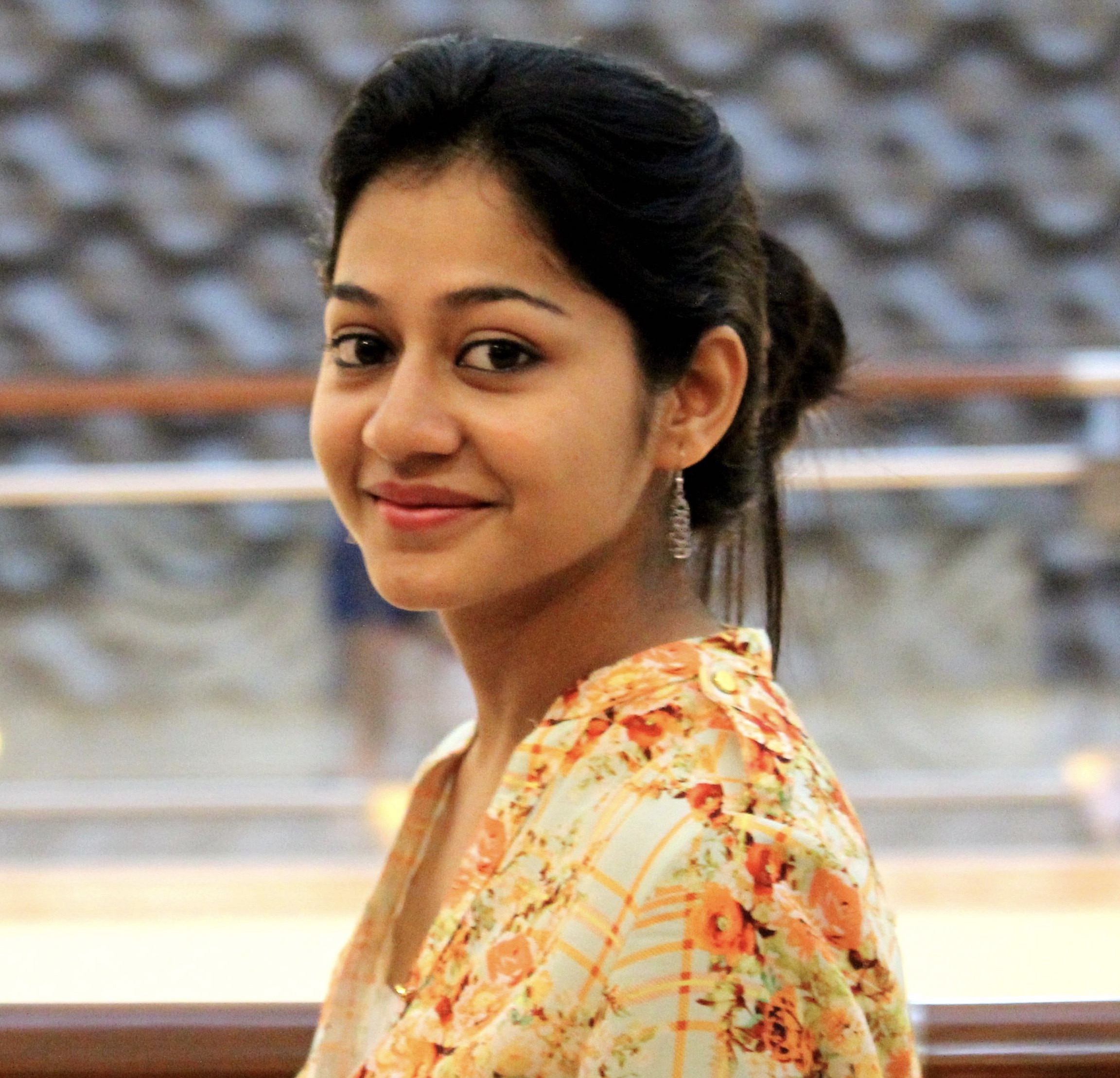 Gaurangi Verma  is a freelance Content Writer residing in Singapore with her husb and. She is an avid reader and a Netflix junkie. Originally from Dehradun, India, she misses the cool and breezy mornings of her home-town.