Global Financial Consultants 
Invites you for a Complimentary Seminar with Drinks & Dinner 
6th June, 6:30PM at Singapore Cricket Club 
Topic for Discussion:
How to SAVE in the world's most expensive country?
Why wait until retirement when you can make your CPF work for you now?
Should you REMIT funds to India or keep them here – Right Choice?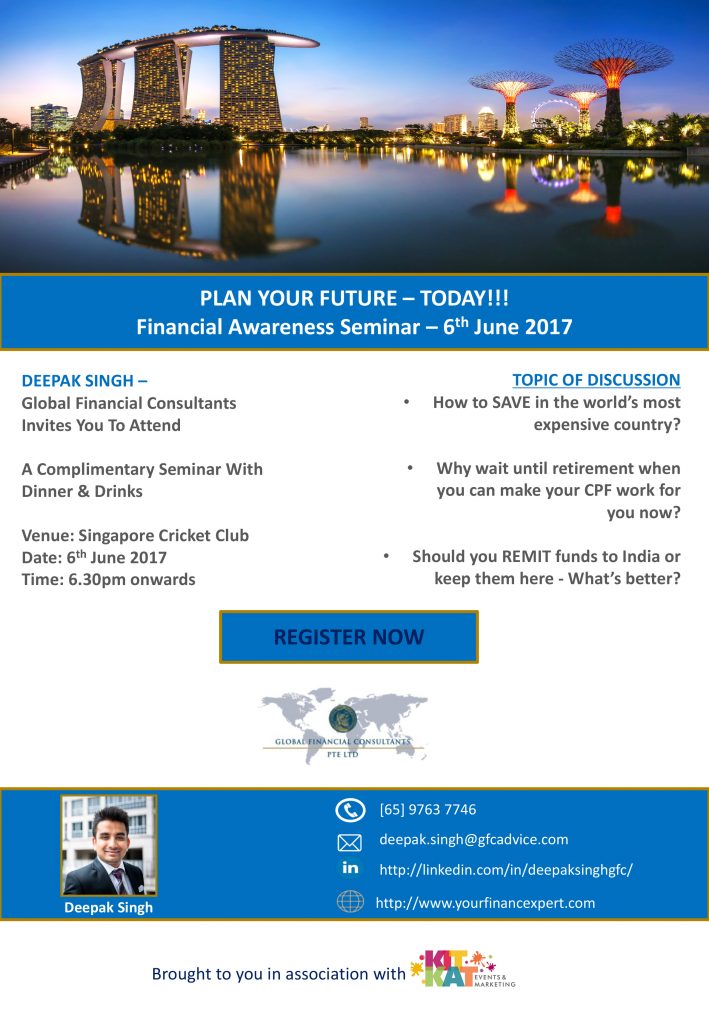 Presenter Bio
Deepak has been with GFC for nearly 3 years and has established himself as one of the top performing consultants. He specializes in insurance protection for individuals and groups, as well as advising on CPF investments. Deepak currently manages a portfolio of SG$15 million. His mission is to help clients achieve their short and long term financial goals through relationship building and unbiased effective financial advice.
Testimonial
"I transferred an under performing investment portfolio to Deepak's control, his thorough domain knowledge, professionalism and engagement level have benefited my holdings.
Deepak seems to have perfected the art of relationship-building and has an effervescent personality but maintains a distinct sensitivity towards client need. I would have no hesitation recommending him for your own financial planning needs." – Theresa Ramdas