Presents
WOMEN TAKING CHARGE 2020 – 

Session 2
Whilst some of us can't decide between eating a salad or having soup for lunch or wearing the blue or the red dress for tonight's dinner, there are those who have made life-changing decisions in their careers, relationships, and other important matters.
Join us for an Informative, Thought Provoking & Interactive Panel Discussion with these amazingly brave women, who will take us through their personal journey and their learnings from it.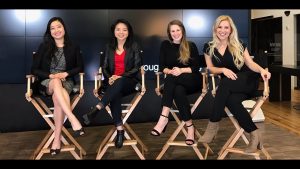 Date & Time: 26th June, 6.00 PM – 7.00 PM
   Venue: Via Zoom Call (secure link will be shared prior to the event. Video & Audio of attendees will not be activated, only those of the speakers. However you can use the chat button to ask questions or give comments)
Fees: Complimentary (All attendees will also receive a complimentary "Happy Hours Hamper" prior to the event!!!) 
---
Our Esteemed Panelists
Vivian McGrath – CEO Redback Productions, Speaker/ Empowerment Coach, is herself a survivor of domestic violence (her ex almost murdered her). Based on her memoirs, she authored the book – Unbeatable: How I left a violent man. Despite this Vivian managed to get a university degree, forge a successful career as a TV Reporter and Foreign Correspondent, then as a Documentary Executive Producer and Film Maker for major UK/US/ and Australian TV networks. She now helps women to recover from abusive relationships fall back in love with themselves and never settle for less than they deserve again. Vivian also found long-lasting love and together with her husband of 3 decades, lived in Aus, Lon, Shanghai and now back in HK.
Christine Delmas Monteiro – Seasoned Tech Professional & Executive Coach with Kipling Partners, has coached senior leaders across APAC with blue-chip MNCs with a focus on "Communicating with Impact" and "Influential Leadership" facilitating and enabling inner shifts in self-awareness and perception thus uncovering a hidden set of available actions and personal choices. She has spent over 20 years working with companies such as HPE, VMWare, and Red Hat both in India and Singapore. Having gone through years of emotional abuse, she herself came to realize that a person's inner narratives are the bearers of their own vulnerability, authenticity, and ultimately, courage, to show up as the best version of themselves.
Olivia Leong – CEO and Founder Verra Asia Pte Ltd, Investor, Advisor, Mentor, believes life is to be led with purpose. Over a corporate career spanning more than two decades, she has helped clients find and develop their voice, and create strategies that supercharge their brands. She spent 8 years at American Express as Head of Customer Acquisition and 11 years at Visa, where she acquired a 360 view of what makes businesses succeed. In 2018, Olivia decided to use that learning and live out her life-long dream of becoming an entrepreneur and founded, Verra Asia, a brand communication and marketing consultancy firm. She is a strong supporter for creating a tribe of women to gain strength and courage. 
Aradhna Sharma – Head of RegTech Solutions SEA and Advisor to Fortune 500 companies @ Know Your Customer, has made tough decisions all her life starting from changing careers, moving across the world at the age of 22 from her hometown in Australia to UK with barely any money, to starting out on her own after losing her highly paid job due to global financial crisis to once again rebuilding her career in a foreign land, she has done it all. Remarkably Aradhana has never regretted her decisions and continues to be content. Often the only female in male-dominated work environments, Aradhna encourages the empowerment of female colleagues through battle-tested discipline and an unapologetic belief in herself.
Moderator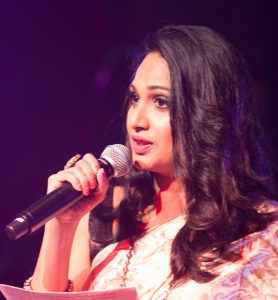 Neera Gupta – Founder and Director Kit Kat Events & Marketing, Professional Emcee & TV Host, has more than 13 years of experience in the Events industry including global companies such as AMEX, CWT, IQPC. Neera is a champion for Women Empowerment and has organized many women-centric events including "Women of Inspiration Awards" to recognize the exceptional achievements of women in various fields. From organizing top-class events to writing a best seller novel, hosting & producing TV shows, presenting at seminars, working with and leading teams around the world, to giving back to the society through working with those in need, Neera believes in pushing boundaries and seeing things in different ways.
---
MORE POWER TO US!!!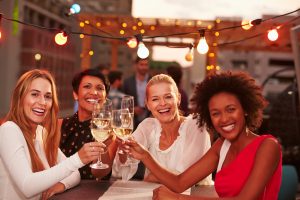 For further information: Call 87514980 or Email contactus@kitkateventz.com.
Last date for registrations: 22nd  June 2020 
Pl note: The hamper is for people residing in Singapore only. 
---