"Too much of anything is bad. But too much good Whisky is barely enough"!

Sip and Swirl what the Irish call the "water of life" paired with a networking session over cocktail & canapés.
You and one guest are invited to an exclusive 'Whisky Tasting Evening' with renowned Wine & Spirits Educator & Judge "Ron Taylor"
When: 27th September 2017, 7PM – 10PM
Where: Tamarind Restaurant & Bar, Sun Hung Kai Centre,
30 Harbour Rd, Wan Chai, Hong Kong
About Ron Taylor (Wine & Spirits Educator & Judge):  Ron, born in Scotl and and a resident of Hong Kong, has been studying wine & spirits for over 35 years and lecturing for at least 20 of those years. He is one of the spirits judges at the Cathay Pacific Hong Kong Wine & Spirit Competition and also the Whisky Magazine/Restaurant and Bar Best Spirits Award as well as Best Whisky Bar & Best Whisky List. As a Scotsman, born in the Highl ands and weaned on the 'water of life' he is no less passionate about Single Malt, intellectually as well as hedonistically!!! Don't miss out on his tips and tricks during this Whisky Tasting Evening.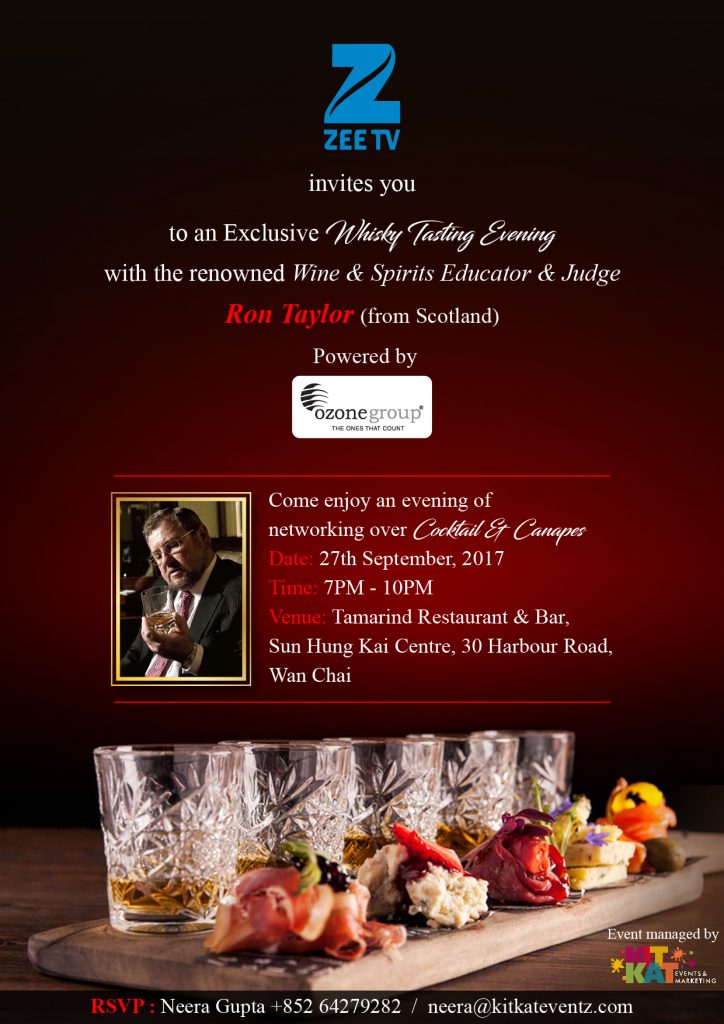 Note: The event is open to Non Resident Indians (NRI) and Overseas Citizens of India (OCI) only.