When it comes to defining a woman there are infinite amazing attributes we can find…..but the truth is, no one understands women better than…women.
Now's the time to join forces to start creating the world we deserve to live in.
Kit Kat Events & Marketing brings you for the first time in Hong Kong  "Women Empowerment Forum", in collaboration with International Women's Day (IWD)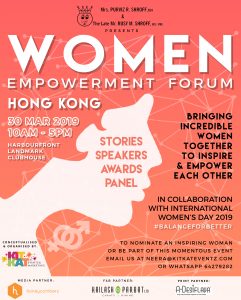 Event Day: 30th March 2019, 9:30am- 5pm
Venue: Harbourfront Landmark Clubhouse, Hung Hom, 11 Wan Hoi Street, Hong Kong
Registrations – To attend the event, purchase tickets online. Limited space available – so hurry!!!
Fees: HKD 300 (early bird registration- open now) HKD400 (regular price)
---
FORUM OVERVIEW
STORIES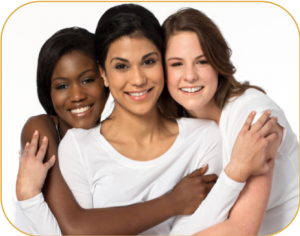 Stories of unsung heroes | Community champions | Women who have gone above and beyond their course of work, service and passions | Stories of Triumph and Devastating Loss and everything in between | Sharing a common ground, inspiration, hope, meaning and ultimately, ACTION!!!!!
Featuring: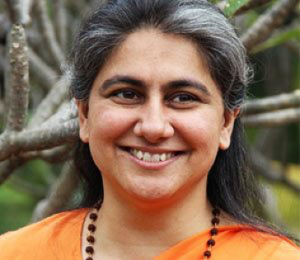 Swamini Supriyananda is a compassionate monk, a loving teacher and a living expression of the Feminine Divine. It was in 1998 that she committed herself to a life of service. She is the Acharya of Chinmaya Mission in Hong Kong and is immensely popular. Her honest and contemporary views have made her a favorite among many young people who have learnt to apply traditional values to their modern lives to achieve a healthy balance between the spiritual and material in life. Listen to her mersmizing talk about mindfulness!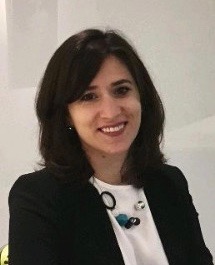 Victoria Wisniewski Otero, Founder & CEO at Resolve – raised in US as an immigrant child, Victoria has lived and worked in 4 continents and is a committed human rights advocate. According to UN Women, globally, more than one in three women experiences gender-based violence. In Hong Kong, it has gone largely unaddressed because of a culture of silence, permissiveness and denial. Victoria will share her experience founding an NGO aimed at empowering future community leaders and how we as a community can take small everyday actions to achieve social justice.
Candace Castro– born and raised in Hong Kong, moved to Toronto with her family in her teens but kept a close contact with her Eurasian roots. She has traveled Every Woman's journey. She has fallen in love, had her heart broken more times than she cares to count, been a single Mom (twice), been divorced (twice), struggled with crippling negative self-talk and nursed her mother through cancer. Candace lived most of her life as a misfit and shares her story of how she moved past her inner demons and discovered a way to live a life of joy, purpose and love.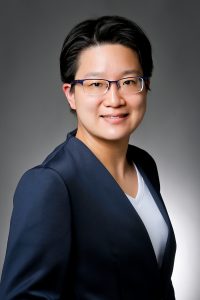 Benita Chick – Founder & CEO at Encompass HK & Director at Pinkdom HK (locally brewed LGBT craft Beer) IDAHOT Director for Pink Alliance – born and raised in Hong Kong, attended Cornell University which gave her an insight into people from diverse backgrounds. Being a part of the LGBT community herself, she is a strong believer in Diversity, Inclusion & Community outreach, working tirelessly with various minority groups including the differently-abled, SENs and LGBT. Benita is a frequent speaker on gender equality and human rights. And has appeared in interviews for NHK World 'Direct Talk' and China's Daily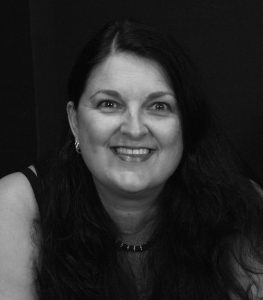 Jules Hannaford – Hong Kong Confidential Teacher Author (Fool Me Twice), from her carefree early life on a farm in rural South Australia to an abusive marriage that was broken even before it began, then living as a struggling single mother and navigating a string of bad romances – hear the story of a woman whose lessons in life – and love – have been learned the hard way. Be inspired by how Jules picked up the pieces every single time and made the best out of her experiences.
---
SPEAKERS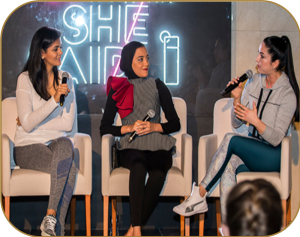 Renowned local and international speakers | Engaging in the pressing issues related to Women | Sharing responsibility and making a difference | Turning our challenges into inspiration | Getting the support we need to make life happen on our terms
Topics
Dare to Change 
Are you ready to for the change? | Explore your own capabilities | Discover new potential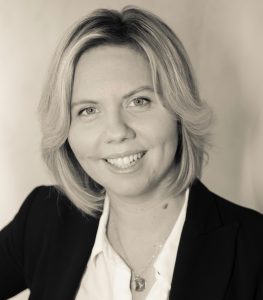 Speaker: Josephine Paris – Professional Business & Executive Coach and Owner of COACH ME,  is no stranger to change in her life, be it companies, careers or even countries. Yet she managed to take each opportunity head on and made the best of it. Josephine has an international career spanning over 11 years in Marketing and Communications in the retail industry in the USA and the UK, including 7 years being an entrepreneur in Business Coaching & Marketing in Asia. Josephine guides her clients with care, engagement and great professionalism.
---
Depression the Silent Killer 
It is REAL – So let's learn about it | Recognising early signs and approaching the topic  | Learning to cope with it
Speaker: Minal Mahtani -Founder and Organiser of OCD & Anxiety Support HK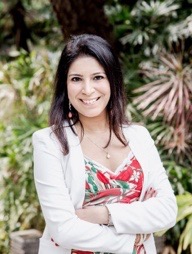 , a non profit organisation that aims to support, educate, be a resource and counsel individuals who are struggling with anxiety , OCD & depression. As a sufferer of anxiety as a teenager herself, Minal has been instrumental in helping youth, at risk individuals and several members of the community to tackle this issue head on through education, treatment , relaxation techniques, compassion and non judgement.
---
Converting Passion into Purpose  
Passion – is it overrated? | Purpose – do we all know what we are here for? | Balancing the essence of being a woman and yet manifesting your full potential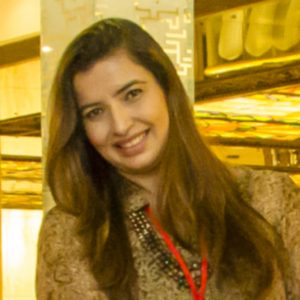 Speaker: Deepa Nainani – Director/Co- Founder/ Head of Ops at Plus Group International Ltd, married at 19 and kids by 25, she defied traditions by getting a college degree while being married and serving her in-laws. She went on to work for 11 years with listed corporations such as LSI and DBS Bank in Singapore. And finally becoming an entrepreneur and served as Hon. Secretary and President of the Indian Businessmens' Association. She is a prominent community leader, serves on many advisory committees, non-profit & charitable organisations.
---
In pursuit of being your true-self: the story of LGBT women in China 
Struggles faced by members of the LGBT community and bravery of those who fought back!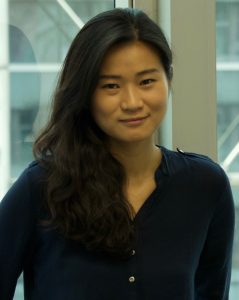 Speaker: Doriane Lau – Researcher – LGBT Groups at Amnesty International East Asia – in her professional and personal capacities, Doriane works closely with LGBT+ ethnic minorities, asylum seekers and other human rights defenders. Prior to joining Amnesty, she studied Human Rights at the London School of Economics and Political Science. Doriane is a strong supporter of equality in marriage and gender equality.
---
        The Power of Self-Understanding  
WHERE are you now  | WHERE would you like to be in the year ahead | WHAT do you need to do to get yourself there?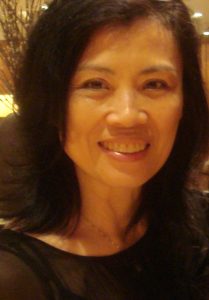 Speaker: Cecilia Lui – Founder & Director at ILIA Connect, Hong Kong native with a Canadian upbringing, Cecilia left her corporate life abroad for HK in 2001, wanting to reconnect with her own culture while pursuing her second chapter in life, building a portfolio career across communications, business development, and branding functions alongside the writing, teaching, consulting, training, coaching, and mentoring work she is passionate in.Today, Cecilia uses her multidisciplinary and cultural background to help organizations solve L&D issues while supporting individuals to gain the awareness and skills they need to achieve professional and personal effectiveness.
---
PANEL DISCUSSION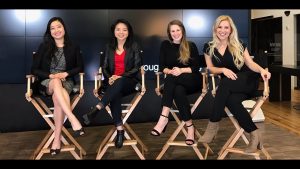 Women in Workforce – Challenges, Issues, Victories!
Join us for an insightful discussion on issues affecting Women in Workforce such as:
Pay Disparity | Gender Biases | Glass ceiling | Sexual harassment | Pregnancy discrimination | Exclusion from boys club | Women bosses seen as being mean
Get an in depth view from our specially selected panelists: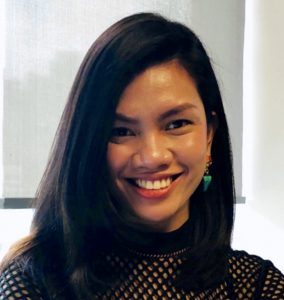 Lyndaine Demetilla – Head of Business Development at 8 Securities, member of Fintech Association of Hong Kong & Women in Tech HK – Lyn was raised in Philippines and has been working Hong Kong for many years. Been a head hunter herself previously, Lyn has seen both changes and stagnation in different areas related to women in workforce; from female executives hired only to fulfil diversity quota, to being sexually harassed or on a  more positive note of pay parity especially in start ups.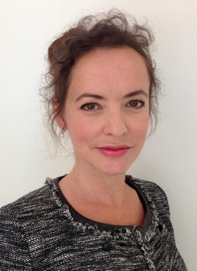 Shirley Adrain – CEO Career Catalyst Group & MD Back to Work – Raised in Scotland, Shirley has 20 years of corporate experience and held senior positions at Barclays, CitiGroup, Merrill Lynch, JP Morgan Chase, Societe General and knows all too much about being a women in male dominated fields of work. Shirley has always been a strong advocate for the advancement of women, contributing to the critically acclaimed book, "Your Loss: How to Win Back your Female Talent".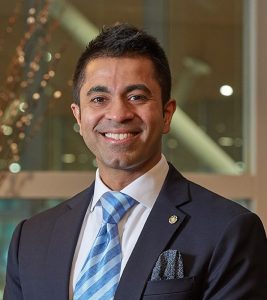 Haresh Chainani – Group Director of HR at Plaza Premium Group – Born and raised in Hong Kong, Haresh has more than 20 years of experience in managing international workforces, including his current organization where he is responsible for over 5000 employees across 21 countries. When it comes to organizational culture and people challenges, he has seen it all! From sexual harassment, to gender biases, bullying, diversity challenges to exclusion. In his experience whilst some cases reported may be genuine, some are unsubstantiated.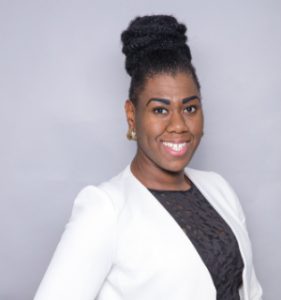 Claudia Ukonu, Senior Communications & Branding Consultant, Mercer APAC – Claudia is a subject matter expert leading communication & branding projects for MNC clients. Claudia has been based in HK for the over 4 years and is from US. She has experienced various cultural differences on how women behave and are treated at work in the Western world vs Asian countries. And how organisations are developing initiatives to create awareness about diversity & inclusion.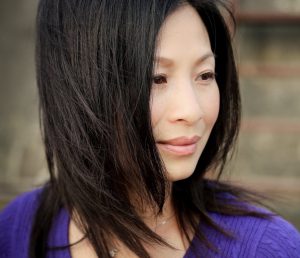 Teressa Siu, Award-Winning Broadcast Journalist | TV Host | Wellness Speaker | Emcee – Raised in Los Angeles, Teressa  is no stranger to large audiences. Besides her extensive experience reporting and anchoring news on international TV she has been conducting public speaking engagements, media training workshops, university lectures and hosting corporate events. Teressa will be moderating the panel discussion.
---
AWARDS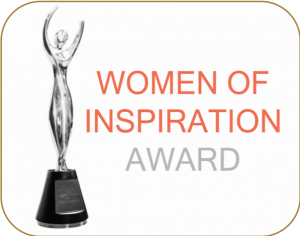 Celebrating exceptional accomplishments & achievements of women from all walks of life in our diverse and thriving community
Showcasing extraordinary examples of courage, triumph, kindness, compassion, transformation, skill and success
Recognising them through the "Mrs Shroff Women of Inspiration Award" in various categories 
CLICK HERE TO NOMINATE YOURSELF OR SOMEONE ELSE

NOMINATIONS CLOSED
Program Details:
9.30am – 10.00am – Registration & Morning Tea
10.00am – 10.10am – Welcome Note and Opening Remarks
10.10am – 10.30am – Owning Your Story by Jules Hannaford
10.30am – 10.40am – Award Ceremony – Category: EDUCATION
10.40am – 11.00am – Converting Passion into Purpose by Deepa Nainani
11.00am – 11.10am – Award Ceremony – Category: PERFORMING ARTS
11.10am – 11.30am – Gender Diversity & Equality by Benita Chick
11.30am – 11.40am – Award Ceremony – Category: MEDIA
11.40am – 12.00noon – Dare to Change by Josephine Paris 
12.00noon – 12.10pm – Award Ceremony – Category: SOCIAL ENTERPRISE
12.10pm – 12.30pm – Social Justice & Ending Gender Based Violence by Victoria Wisniewski Otero
12.30pm – 12.40pm – Award Ceremony – Category: PHILANTHROPY
12.40pm – 12.50pm – Pointless to Purpose by Candace Castro
1.00pm – 2.00pm – Lunch Break
2.00pm – 3.00pm – Women in Workforce Panel Discussion (Moderator – Teressa H. Siu, Panelist – Lyndaine Demetilla, Shirley Adrain, Haresh Chainani, Claudia Ukonu)
3.00pm – 3.20pm – In pursuit of being your true-self: the story of LGBT women in China by Doriane Lau
3.20pm – 3.30pm – Award Ceremony – Category: LITERATURE
3.30pm – 3.50pm – The Power of Self-Understanding by Cecilia Lui
3.50pm – 4.00pm – Award Ceremony – Category: ENTREPRENEURSHIP
4.00pm – 4.20pm – Depression the Silent Killer by Minal Mahtani
4.20pm – 4.30pm – Award Ceremony – Category: HEALTH & WELLNESS
4.30pm – 4.40pm – Networking Coffee Break
4.40pm – 5:00pm – Mindfulness by Swamini Supriyananda
5:00pm – 5.10pm – Award Ceremony – Category: LEADERSHIP
5.10pm – 5.20pm – Award Ceremony – Category: LIFETIME ACHIEVEMENT
5.20pm – 5.30pm – Closing Note
5.30pm – 6.00pm – Networking & Drinks
** P.S. The above schedule can be modified anytime by the organiser without any prior notice. However the concerned person will be notified accordingly.
---
WELLNESS CORNER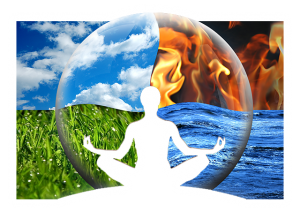 All attendees get access to the "Wellness Corner" with free consultation and workshops led by renowned Health & Wellness Practitioners.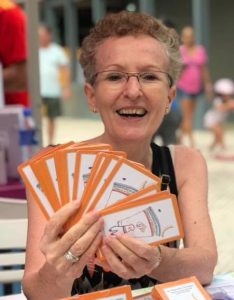 Kay Ross , Head Tour Guide in The Playground of Possibilities – an Australian who has lived in Hong Kong for 25 years, is passionate about personal development and healing. So she has created a card deck called "The Playground of Possibilities", with 52 questions for people to ask themselves – all starting with "What would be possible for me if I…?" – to prompt them to let go of their old, limiting thoughts, beliefs and stories about themselves and the world, choose more useful ones, see bigger possibilities for themselves, and take inspired action.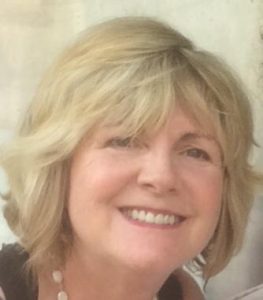 Lorraine Cook, MA (Psychology) – a Canadian expat works in Discovery Bay with children, teens, parents, and individuals who are seeking support and strategies to make their lives better.  She has had a varied and successful career as a therapist, lecturer, researcher and writer, which includes co-authoring a series of workbooks for adolescents. Lorraine was also diagnosed with ADHD just a few years ago, when her three children were grown and off to university, and so began a journey of self-discovery and understanding of what it means to be "neuro-atypical."
---
NETWORKING OPPORTUNITIES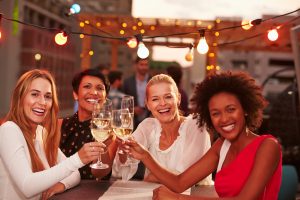 Throughout the event we will have breaks so you can catch up with speakers, nominees, panelist as well as other attendees. We'll also conclude the evening with networking drinks so we can kick off those heels, relax and make new friends!!!
---
If you are interested to sponsor or partner for the event. Or have an inspirational story or know someone else who does….we want to hear it!!!