Presents
WOMEN TAKING CHARGE 2020
An Informative, Through Provoking & Imperative Panel Discussion for women to take control of their HEALTH & WEALTH, especially in these times of uncertainty and volatility.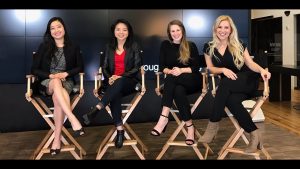 Followed by Networking Drinks & Dinner 
Date & Time :1st April, 6:30PM-9:30PM
   Venue: Singapore Cricket Club, Victoria Room
Fees: $60 (inclusive of panel discussion, dinner & drinks)
Our Esteemed Panelists

Laila White – CEO & Founder at aQieve, TV Host & Presenter, Professional Keynote Speaker on Health & Wellness, has created gyms for prestigious hotel chains, trained royalties and started one of Singapore's most successful children's indoor playground, PLAYtopia. With 26 years of health and wellness training, Laila founded aQieve Pte Ltd which includes her own TV Show, LIFE by Laila. The show focuses on fitness, nutrition and lifestyle, how to live life in curiosity, passion, care, love and it is rated No.1 in Indonesia. Despite being sexually abused repeatedly as a child, Laila liberated herself from the shame & guilt to become a powerful woman, helping those without a voice.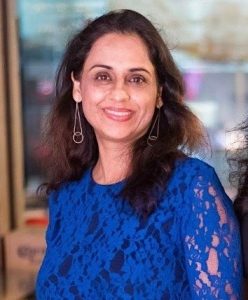 Taruna Aggarwal – CEO Life by Design, Career & Life Coach, Author and Talk-show Host, has over two decades of combined experience in Executive Search, Leadership Development and Coaching. Last year, Taruna launched her talk-show Wide Angle Conversations – Meaningful Conversations to Inspire, featuring women who have carved out success for themselves. Season 2 coming shortly. She is a member of International Coaching Federation (ICF) and Asia Pacific Alliance of Coaches (APAC) Singapore. In 2018 she authored a book – What is Life Coaching Anyway? She has a passion for mountaineering and has so far climbed Mount Kota Kinabalu, Malaysia and Yushan Mountain, Taiwan.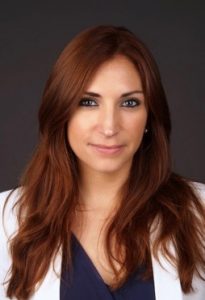 María José López – Managing Sales Department of IPMI at Pacific Prime, was born and raised in Mexico as a confident and an independent woman. She has a wealth of International Sales, Account Management, and Client Relationship experience in personal and corporate insurance fields globally. She is a strong advocate of forward-planning and investing time to get the right health insurance cover – to afford peace-of-mind so one can concentrate on things that matter to them most. She is also quite the wellness freak and loves participating in fitness activities around the island. And enjoys spending time with her 2 year old.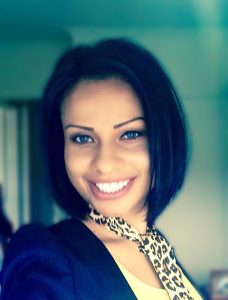 Aradhna Sharma – HR Digital Transformation Expert & Advisor to Fortune 500 companies across APAC, was born in Fiji & raised in in a blue-collar suburb of Sydney, Australia but long ago set her sights on growing, learning and succeeding internationally. She is an accomplished Corporate Advisor and entrepreneur, who has been a difference maker with a slew of Fortune 500 companies including Grab, Accenture, AIA Insurance, Deloitte, Amazon, Rio Tinto, Medibank, Origin Energy and Lazada. Often the only female in male-dominated work environments in Australia, Asia and the UK, Aradhna encourages the empowerment of female colleagues through battle-tested discipline and an unapologetic belief in herself.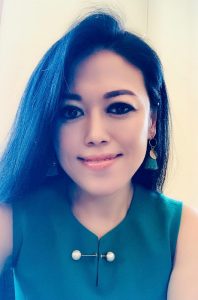 Vivian d'Espagnac – Managing Relationships & Distribution at Friends Provident International, had to make the difficult and life changing decision to end her unhappy marriage of 15 years, With two young children, no job, no house, no savings, no financial support and 3 court cases going on concurrently in 3 different jurisdictions at one stage, life was hell. Despite all the challenges and obstacles she has risen from the ashes as a phoenix, stronger than ever, thriving being a career woman working in the corporate world with a bright future and as a happy and fulfilled single mother. She is passionate about women empowerment, financial independence and supporting women in need.
Moderator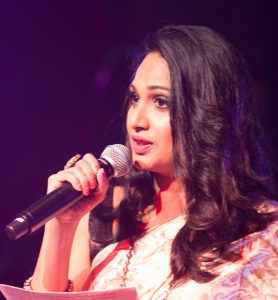 Neera Gupta – Founder and Director Kit Kat Events & Marketing, Professional Emcee & TV Host, has more than 13 years of experience in the Events industry including global companies such as AMEX, CWT, IQPC. She recently organized "The Women Empowerment Forum" and recognized exceptional achievements of women in various fields, through the "Women of Inspiration Awards". From organising top class events to writing a best seller novel, hosting shows, presenting at seminars, working with and leading teams around the world, empowering women, to giving back to the society through working with those in need, Neera believes in pushing boundaries and seeing things in different ways.
---
MORE POWER TO US!!!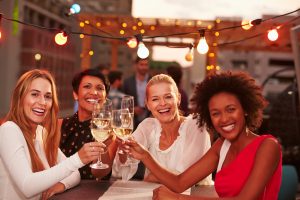 For further information: Call 87984023 or Email contactus@kitkateventz.com.
Last date for registrations: 25thMarch 2020
---