Do you have a Picasso at home?
Does your child like playing with colours?
Did you know introducing your children to the wonderful world of Arts & Crafts helps develop their Social & Communication skills, as well as nurture their inner Talents & Passions.
Above all, its a lot of fun! So let your child's creative juices burst forth by bringing them for the:
"Young Dreamers Arts Festival"
31st August 10AM-3PM 
Curry Lounge, Shop S G/F, SeaView Crescent 8 Tung Chung Waterfront Road, Lantau
Last year the Arts Festival was attended by nearly 100 kids who participated in creating artwork based on the theme Healthy Hong Kong. This year the theme is Sustainable Hong Kong where we want to teach children about Saving our Environment and the importance of the 3Rs Recycle Reuse Reduce through creating art and attending workshops on sustainability and it's impact on the earth now and in the future.
A
R
T
C
O
M
P
E
T
I
T
I
O
N 
Art competition will be held for three different age groups 2-4 years (colouring competition), 5-7  years & 8-10 years. Children will use there imagination through any form of art and medium of colours, to express their thoughts and views about sustainability and environment. The competition will be judged by well known artists/art teachers. 3 Winners will be chosen in all three age groups. And all children will receive Certificate of Participation.
BE

ST

O

U

T

O

F

WA

ST

E
C
O
M
P
E
T
I
T
I
O
N 
Best out of Waste competition will provide kids to express their ideas creatively. This competition is for the age group 5-7yrs and 8-10yrs. Kids are required to make Best out of Waste using any media (2D/ 3D) to exhibit their artistic skill. This activity will be carried out at home and kids are required to bring their models on the day of the EVENT. Our Guest Judges will judge the competition based on most creative idea, material used and the usability of the model and will declare 2 Winners will be selected from each group.

CR

AF

TS

WO

RK

SH

OP
Let your children go green, and be creative! In this interactive workshop, kids will learn to use recycled material to create artwork which they can take home. The workshop is aimed to make the kids feel empowered and contribute to the health of the environment and also influence people around them. (All materials for the workshop will be provided).
YO
GA

FOR
CREAT
IVITY
Practicing yoga can rewire your brain for innovative thinking & creativity. It unblocks the energy channels in the body and leads to a certain creative wildness and expression. Yogic breathing practices also lowers stress levels and increases creativity levels. Join the renowned Yoga Practitioner & Teacher, Mrs Tripti Rathi Mishra of Trips Yoga as she uplifts you in this journey towards wellness.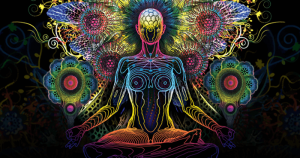 Registration Fee (includes all the above activities): 
Early Bird Fee: HKD 120 per child (for limited time only)
Regular Fee: HKD 180 per child 
** Free Entry for Parents & Caretakers
** Kindly fill in two separate form if you are registering more than one child.
Programs Details:
10.00AM – 10.30AM : Arrival & Registration Age 5-7 & Age 8-10
10.30AM – 11.00AM : Arrival & Registration Age 2-4
10.30AM – 12.00PM : Drawing Competition Age 5-7 & Age 8-10
11.00AM – 12.00PM : Colouring Competition Age 2-4
12.00PM – 12.45PM  : Arts & Craft Workshop (All Age groups)
12.45PM – 1.00PM    : Yoga & Meditation Workshop
1.00PM   –  1.30PM   : Certificates & Goody Bag Distribution
1:30PM  –  2:00PM   : Winner Announcement & Prize Distribution
2:00PM  –  3:00PM   : Parent & Child Activity
3:00PM                        : Event Ends
A Unique experience for the whole family
Come and join us in this fun-filled family day and inspire your young ones to save the environment and  make this world a better place to live in. 
Please note the following:
For Art Competition (Age Group 5-7 & 8-10) – Children will be provided with A3 sheets.

For Age Group 2-4yrs colouring sheets will be provided

All children need to bring their own colours/pens/pencils etc for the Art Competition.
For Best out of Waste Competition the kids will make the model at home using 2d / 3D media and bring it on the day of the event. You are required to take short videos will making your model and send us via Email / We transfer/ Google drive by 26th August.

For Crafts Workshop – All materials will be provided.

Food & Drinks are available for purchase from the venue. No outside food/drinks are allowed.

Only Registered children will be given the goody bag & certificate.

Parents will not be allowed in the main drawing hall while the competition is going on.

Children will not be provided with grace time to finish their art work

Judges decision will be final.

No Cancellation or refund.

Event program & timing are subject to change without prior notice.

Photos & data collected on the event day may be used for marketing of future events.

By registering to this event you confirm that you have read, understood and agreed to above terms & conditions.
Event Judges:
(Artist & Founder)
Kashmira Mehta Doshi is a Hong Kong based Indian Artist. She has completed her bachelor degree in Fine Arts with a master degree in marketing. Over the past decades, Kashmira continues to explore art in different dimensions with a wide range of medium and styles. Kashmira's professional Brand, Kashunutz Art Studio, a homegrown venture has seen exponential success in the past years. Kashunutz offers a variety of services and garners regular acclaim and appreciation from numerous art enthusiasts. Recently her work was appreciated in the affordable Art Fair, Hong Kong.
(Artist & Founder of Roberta's Art House)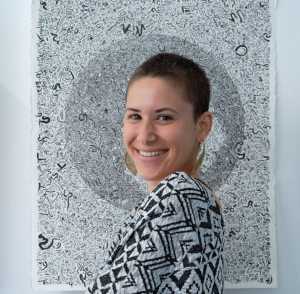 Roberta Boffo is an Italian artist, living in Sai Kung, Hong Kong. She has been an art lover and a passionate creator from an early age when designing for her mom's knitting business, in Oderzo,  Italy.  As an artist, her artwork is more abstract and has zentangle patterns, which develops from her love for Kandinsky's abstract expressionism and her passion for Chinese inks and calligraphy. Besides serving as an art adjudicator with the IYACC, Roberta is the founder of Roberta's Art House (RAH). RAH Studio Gallery, in the heart of Sai Kung town, provides interactive art workshops and programs for both adults and children. 
Workshop Partner
Créaatif by Hiloni & Yesha is a homegrown venture. Their work includes quilling and different art forms. The Hongkong-based artists create intricate designs through quilling. As they say, "The world of paper is so vast and magical; no matter how much you explore, the possibilities are limitless!" Sometimes a sheet of paper can be a source of inspiration.  Quilling can help find peace and focus, as it fosters patience and builds creativity within you.

F&B and Venue Partner

Wellness Partner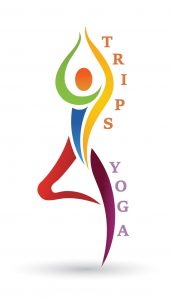 Media Partner