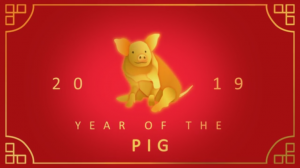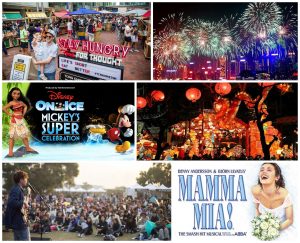 We've only just bade goodbye to 2018 and already  Lunar New Year is here! To soak in the Year of the Pig celebrations, head to Tsim Sha Tsui waterfront for the Chinese Lantern Festival. Free and open to public, the festival runs from end-January to mid-February, featuring colourful Lantern Exhibition, festive performances, dragon parade, kung fu shows, auspicious lion dances, as well as a full day carnival to mark the end of the 15-day New Year celebrations. Fans of art and music, will love Freespace Happening, a free outdoor event at Art Park in West Kowloon that celebrates creativity and resourcefulness, and incudes a handicraft market and a rich variety of creative workshops for everyone to enjoy. Check out Tong Chong Street Market for a "Healthy Eating" experience. The market opens every Sunday until 17 February, and features over 40 stalls with fresh locally farmed produce and meats, organic food and trendy sips and bites. Support their efforts in sustainability by bringing your own utensils or renting them onsite!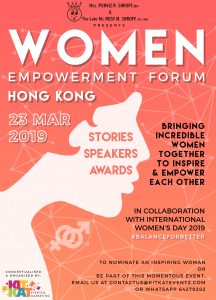 International Women's Day (March 8) is a global day celebrating the social, economic, cultural and political achievements of women. On this momentous occasion, Kit Kat Events & Marketing is organising for the very first timeWomen Empowerment Forum on the 23rd of March (9am-5pm). The event will feature stories of unsung heroes, community champions and women who have gone above and beyond their course of work, service and passions, to inspire others. We will celebrate exceptional accomplishments and achievements of women from all walks of life in through the "Mrs Shroff Women of Inspiration Award". For more information email us on contactus@kitkateventz.com or WhatsApp us on 64279282.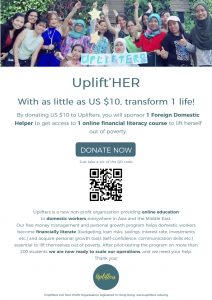 This new year brings new additions to the already vibrant Hong Kong food scene. British chef Simon Rogan is banking on that by bringing his famous experimental kitchen to Hong Kong with Aulis at Causeway Bay. The intimate chef's table setting seats up to 12 guests, the Hong Kong location offers eight- to 10-course tasting menus that change on a regular basis to showcase the breadth of the kitchen team's creativity. If you're looking for something more casual and fuss-free, check out Fini's at Wan Chai, taking over Stone Nullah Tavern from 1 February. The eatery plates up NY-style pizzas, homemade pastas and Italian-inspired cocktails. If you're still in the mood for more new year drinks, we've got you covered. Fans of whisky must pay The Thirty Six Bar & Co a visit, Hong Kong's newest destination cocktail bar, serving up their iconic Highball. Ever heard of cocktails on tap? That's right, buzz-worthy bar concept Draft Land is landing in Hong Kong, serving pre-made cocktails as you would draft beer. The innovative idea is definitely worth a try!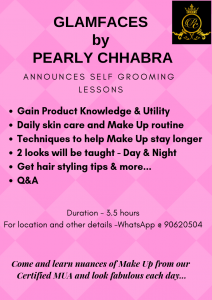 Kit Kat Events & Marketing subscribers can now enjoy a special 20% off when you enrol for bespoke lesson with Glam Faces by Pearly Chhabra.
Promo Code: 2019
Discount offer Expires 31 March 2019
Please email glamfacesbypearlychhabra@gmail.com for any queries
KK: You have spent most of your life in Hong Kong. How has the country evolved from what you first remember?
RM: All the iconic places from my childhood and my teenage years, are shutting down. Now, more skyscrapers, new restaurants, definitely much more traffic, but also new MRT connecting lines as a compensation. The city was always a safe place, I could ride in the public bus by myself right from the age of 10. We didn't have a helper and both my parents were working. Bottom line, those were the years, they taught me how to be independent in this great city that I call Home.
KK: You started Revel Events six years ago. What was your inspiration behind it? And how has the journey been so far?
RM: We started this company 6 years ago, but we've been in the business for 15 years. I can proudly say that we are the pioneers in this field, among Indian community. It's been challenging, no doubt about that, but so rewarding because we love what we do.
KK: What is your opinion about the Events Industry in HK?
RM: This industry still has a long way to go, and a lot of value is to be recognised. People need more guidance and information in order to understand the work an even planner does, because it's much more than just creating a Pinterest board. But I have high hopes for 2019.
KK: We understand that Revel Events is run by you and your husband, how are the dynamics of working together?
RM: We are a team, blending our creativity to perfection. This is how Revel Events magic is done.
KK:  Tell us a secret most people don't know about you?
RM: I love those "I me myself" moments. Just me and silence. As the great monk Ishan Shivanand said "If you want to make music in life, learn to ignore the noise".