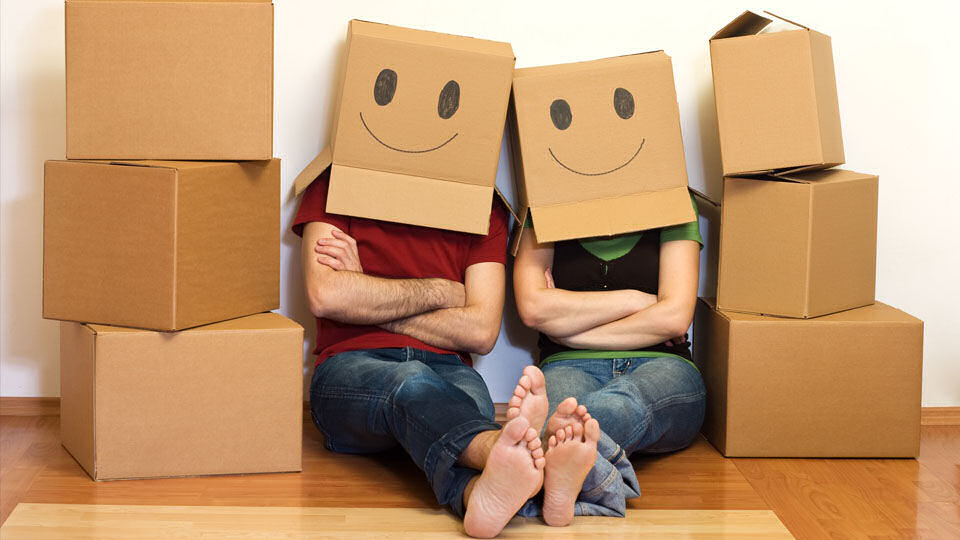 16,Dec-2016
Shikha Sarkar
0 comments
RELOCATION TO A DIFFERENT COUNTRY- RIGHT FOR YOU?
Relocation to a different country is never easy…..ask me, I have relocated 10 times through 7 countries in the last 16 years! It's not the actual move that's so hard but it's taking that decision. Those sleepless nights, dazed mornings, spending countless hours gripped by this fear of getting it wrong. Hoping you'll wake up one morning and have the right answer in front of you!
The decision is somewhat simpler if you are single but when you have a partner it starts to get complicated. To that, add kids and pets, now you are talking about a whole new dimension. When my to-be-husb and (at the time) first relocated, it was all very exciting and his only fear was not being able to underst and the Aussie sense of humour. But when the time came for me to relocate, the conversation was very different. Now we were discussing my job, cost of living and how will we make friends.
AFTER THE 3rd RELOCATION….WE GOT PRETTY GOOD AT IT OR SO WE THOUGHT!
As we started to make a habit out of relocation, we got more organised. We made a list of pros and cons, we also conducted extensive research on housing, safety, public transport, sports facilities….basically things that affected our day to day life. We spoke with people living in that country (locals and expats), we made excel spreadsheet of costs of moving, living etc. in the new city. Thanks to company's relocation policies we even got the opportunity to go on a look-see/familiarity trip to that city to gauge what it would be like to live there. Yet we were always unsure about our decision and whilst we made the best of every relocation, we did get it wrong sometimes.
TO RELOCATE OR NOT TO…THAT IS THE QUESTION (ANSWERED)!!! 
In most cases the reason for relocation is linked to our jobs or for a better quality of life. But these are not independent of each other. It's not sustainable to live in a city you hate because you have a good job. Similarly, you can't live in your dream city and have a crap job. Yes, there will always be certain adjustments to be made wherever you live. This is rather true for your home town too. It's just that we don't think of it like that because we don't need to.
The easiest way to know is by simply taking the decision to relocate. If you love it, then the decision is probably right and if you hate it….then you have your answer too. Now if you got it right then high five but if you got it wrong then it's an inconvenient way of finding out. Ok…don't take your gun out at me yet. Having relocated so many times and resorting to rather different ways of figuring out if we were or are right, I have finally formulated a simple methodology to help make that crucial decision. Here's what you need to do:
3 STEPS TO KNOW IF RELOCATION IS RIGHT FOR YOU
STEP 1:
List out your top 5 priorities in life, in a descending order. The first being the highest priority and the last one the least of the top 5. These will differ if you are relocating as an individual or as a family. And these will keep changing as you move from different phases in your life. So just list them out for today. For e.g. this is your list:
My Job
Day to day convenience
Kid's schooling
Partner's job
Social
STEP 2:
Now think about how your current city/situation rates against these priorities. Then put a score against each from 1 to 5; 5 being the best and 1 being the least. It's always much easier to score the place you live in currently because you know all the parameters well. Scoring for the new country can be harder especially since you haven't lived there before. Therefore, in order to score these, you will have to rely on your research and talking to people who have moved there preferably from your current country. Here's an example where I have compared my current city with two other choices
| | | | | |
| --- | --- | --- | --- | --- |
| | Priority | Current | City 1 | City 2 |
| 1 | My Job | 3 | 4 | 3.5 |
| 2 | Day to day convenience | 2 | 5 | 3 |
| 3 | Kid's schooling | 3 | 5 | 5 |
| 4 | Partner's job | 2 | 4 | 2 |
| 5 | Social | 2 | 4 | 3 |
STEP 3:
The next step is to divide each score by the priority ranking. So you would divide the scores in 1st row by 1 for first priority. The scores in 2nd row by 2 for second priority and so on. And here's what you would get for the example cited above:
| | | | | |
| --- | --- | --- | --- | --- |
|   | Priority | Current | City 1 | City 2 |
| 1 | My Job | 3 | 4 | 3.5 |
| 2 | Day to day convenience | 1 | 2.5 | 1.5 |
| 3 | Kid's schooling | 1 | 1.6 | 1.6 |
| 4 | Partner's job | 0.5 | 1 | 0.5 |
| 5 | Social | 0.4 | 0.8 | 0.6 |
| | TOTAL | 5.9 | 9.9 | 7.7 |
The total score you see for each city tells you which city scores the best for what's important in your life. If you wanted to, you could add more priorities but personally I feel top 5 is what you should be looking at.
This of course is not a fool proof method. But still worth considering.
ANOTHER IMPORTANT FACTOR TO CONSIDER- INTUITION 
With so many relocations under our built, we eventually realised that every single time we had already made the decision in our head way before we resorted to any of the items above. And what we were doing, was simply using these to validate that decision.
Honestly think about it! How often has your decision changed from when you were first given the opportunity for relocation?
6 years ago, when we were living in Hong Kong, we had an opportunity to either relocated back to Sydney or go to Singapore. After endless days of discussions and finally exhausting all means of taking a decision we resorted to writing the name of the cities on two pieces of paper and drawing out the name. We started with best of 3 then best of 5 and finally best of 7. Reason being, every time we drew out, Sydney was the winner. Yet we kept going till we got Singapore because that's where we wanted to move. And so we did!
Intuitions are not baseless thoughts or something a higher power is telling us. Our intuition or as we often say gut feelings come from past experiences, our knowledge and probably our inner feelings about certain things and situations. So, it's not wrong to listen to our intuition because there is a strong reason for feeling what we feel. Unfortunately, I don't have a scoring system for that. But I can say we some certainty, the scores we put in the above table do reflect our intuition.
FINAL WORDS OF WISDOM
After all this we can still go wrong! And the best way to combat this and trust me, I say it with outmost experience, is to have a two-year plan if you decide to relocate. Having a two-year plan gives you the comfort of going back or elsewhere if things don't shape up. You also feel less pressure to make things work. Perhaps some times it may leave you complacent, but more often it will encourage you to make the best out of the situation. So after two years if things are looking up, you may decide to stay on but if not, you have the option of changing it.
Finally, do bear in mind you need to be patient and have a positive outlook whatever your decision is.
Wishing you good luck and a happy relocation!!!
Author Bio: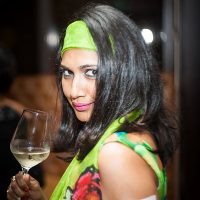 Neera Gupta, is a published author and runs an  event management company. She has lived in more than 10 countries and recently moved to Hong Kong with her husb and, 15 month old daughter and two dogs. She frequently delivers talks on art of networking and supports expat communities locally.