SHEVentures – Celebrating Women Entrepreneurs
SHEVentures is an initiative aimed to empower and celebrate the ambitions of women entrepreneurs in Hong Kong.  Our mission is to help women entrepreneurs to grow their businesses to the next level. We want to shine a spotlight on these women, and share their inspiring stories with the world. And start a tidal wave of entrepreneurship in women, inspiring them to take a firm control of their lives.
⚡

Learn how to take your Start-Up to the Next Level

⚡
We are inviting 20 Women entrepreneurs from Hong Kong to share their business models, challenges & success stories and for an exclusive workshop along with industry leaders who will mentor these 20 women as part of the SHEVentures accelerator program.
Registration – Send in your entries by filling up the registration form. Last Date of Registration is

20th October 2018

.
Selection – The jury selects 20 finalists, who will receive mentorship by business leaders in a day long workshop.
Event Day:

27th October 2018, 10am- 6pm

Venue: The Nest, 

4F Grand Progress Building. Central, Hong Kong

Workshop Fee: HKD 1100 (only for selected participants) inclusive of  Tea/ Coffee, Lunch and Evening Cocktails & Canapés.
All selected participant would receive marketing & media support tools worth over HKD15,000 which includes the following:
Program Details:
9.00am – 9.30am – Registration & Morning Tea
9.30am – 10.00am – Welcome Note and Introduction by Participants
10.00am – 10.15am – Investment club allocating to the Asian alternatives space by Aradhna Dayal (Access Alts Asia)
10.15am – 11.00am – Driving Digital Growth through People Centric Strategies by Widhadh Waheed (Compare Asia Group)
11.00am – 12.00pm – Marketing Through FaceBook Ads – Using Mobile to grow your Business by Germaine Tay (She Means Business By FaceBook)
12.00pm – 1.00pm – How to Ensure your Business does not FAIL within the first 5years! By Bradley Erasmus of  Poor Brad & Rich Brad Financial Coaching
1.00pm – 2.00pm – Conscious Luxury Sustainable Grazing Lunch by The Green Platters
2.00pm – 3.00pm – Get the Right "LOOK" for your next Business Meeting by Pearly Chhabra (Glam Faces) – An interactive session with Live Demonstration
3.00pm – 3.15pm – Purpose driven businesses – how to ride the wave of ups & Down by Shveitta Sethi (School of Happiness)
3.15pm – 4.00pm – Personal Brand Building Online & Offline for Start Ups by Soundari Mukherjea (Tsol) – Hands On Workshop
4.00pm – 5.00pm – Mental Health & Stress Management through Meditation by Swamini Supriyanada (Chinmaya Misssion Hong Kong) – Practical Session
5.00pm – 5.30pm – Get Rid of your Inhibitions – The Art of Networking by Neera Gupta (Kit Kat Events & Marketing)
5.30pm – 6.30pm – Networking Drinks & Canapés
Speaker Details:
Widhadh Waheed, Chief Marketing Officer – CompareAsiaGroup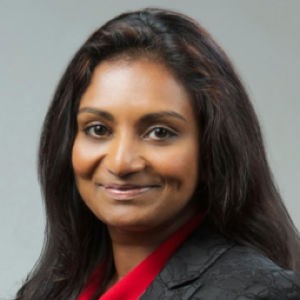 Widhadh is a digital marketing guru, with an immense wealth of experience and knowledge in the advertising and digital media sphere. She was previously Director of e-Business globally at Shangri-La, heading up all digital efforts for the brand, and has co-founded and sold multiple digital media companies. Prior to that, her advertising agency, where she served as CEO, helped Fortune 500 companies and fuelled more than 1.5 billion dollars in acquisition value. She is now Chief Marketing Officer at CompareAsiaGroup.
Germaine Tay, Account Manager – Facebook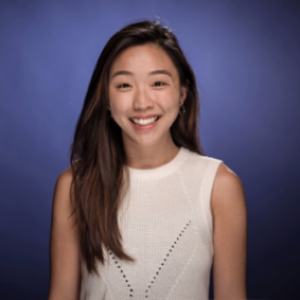 Germaine is an Account manager at Facebook supporting the growth of small-medium businesses in Taiwan and Hong Kong. She focuses on scaling accounts by providing consultative business advice, best practices, industry insights and optimisation tips. Prior to Facebook, she was at Twitter working in a sales role for the Greater China region as well. Germaine is passionate about technology, travel and yoga!
Soundari Mukherjea, Co-founder and Director – Tvameva Solutions Overseas Limited (TSol)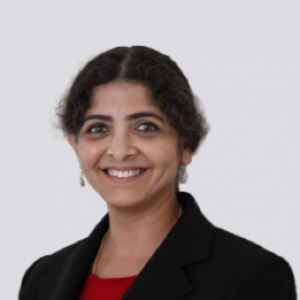 Soundari Mukherjea is the Co-founder and Director of TSol, with over 10 years of business experience in the areas of Finance, Operations and Banking. She has worked at cultivating and maintaining mutually beneficial business and personal alliances through extensive community involvement in Hong Kong, Middle East and India. She is also a professional Trainer and Mentor for various young women and youth programs. 
Bradley Erasmus, Life Coach – Coach Brad Coaching Ltd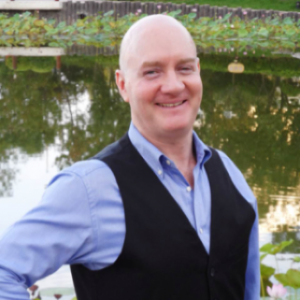 Bradley is a Life Coach at Coach Brad Coaching Ltd, providing leadership training in English, Mandarin and Cantonese to corporate executives – moving them from being managers of their staff to coaches of their staff. He is an experienced businessman and manager, with a demonstrated history of working in the financial education industry. Highly skilled in new business development, Bradley is an expert in helping small businesses grow and thrive.
Swamini Supriyananda, Archaya – Chinmaya Mission Hong Kong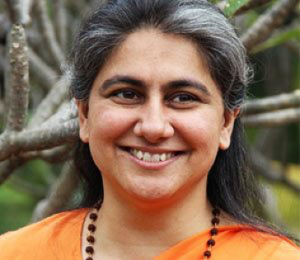 Swamini Supriyananda is a compassionate monk, a loving teacher and a living expression of the Feminine Divine. It was in 1998 that she committed herself to a life of service. She is the Acharya of Chinmaya Mission in Hong Kong and is immensely popular. Her honest and contemporary views have made her a favorite among many young people who have learnt to apply traditional values to their modern lives to achieve a healthy balance between the spiritual and material in life.
Aradhna Dayal, Founder & CEO – AccessAlts Asia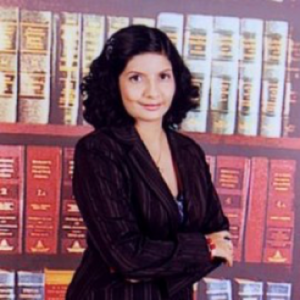 Aradhna is the Founder and CEO of Access Alts Asia, as a global investment club focused on alternative investments in Asia. Access Alts has grown to over 200 members with some of the world's largest family offices and institutional investors representing over US$2 trillion in investible assets. Aradhna sits on several committees/ board of directors in Asia and was the first Asian and Woman to serve on the Euromoney Institutional Investor Board of Directors.
Pearly Chhabra, Stylist – Glam Faces by Pearly Chhabra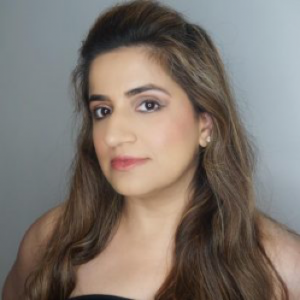 Having an artistic bent for the longest time, Pearly gave up her high flying career and managed a salon to gain some insight and experience into the beauty business and got herself certified at India's premier Make-up Academy  …Namrata Soni's School of Make up and Hair. Whether it's a bespoke lesson you fancy or a subtle and natural look, she is your go-to for all things Glam.  Precision coupled with passion to make each face stand out is her forte. Go ahead and peep into her Instagram handle…glamfacesbypearlychhabra
Shveitta Sethi, Chief Happiness Officer – School of Happiness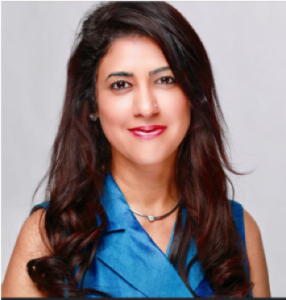 After facing a series of personal adversities, Shveitta set out to gather definition of happiness from all over the world, which led her to reach one conclusion: happiness does not lie in success or the absence of sorrow, instead, happiness is a choice. Now going by the moniker of Chief Happiness Officer at her own company: The School of Happiness, she is working hard to teach others how to choose happiness, while envisioning a world where people celebrate life for the sake of life itself. Where there are no boundaries or judgements, where people love each and support each other.
Neera Gupta, Founder & Director – Kit Kat Events & Marketing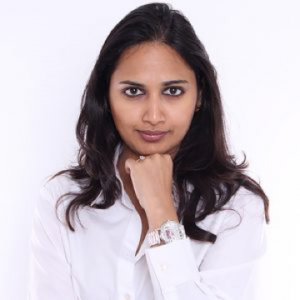 Entrepreneur, Writer, Event Organiser, Emcee, Champion Networker, Marketing Guru, Blogger……..From organising top class events to writing a best seller novel, presenting at seminars/workshops, helping client reach their potential through marketing activities, working with and leading cross functional teams around the world, surpassing all sales records to giving back to the society through working with those in need, she believe in pushing boundaries and seeing things in different ways. Those who know her, know that she is always up for any challenge that world throws at her and delivering her best!
A Very Special Thank You to all our Sponsors.
Title Sponsor: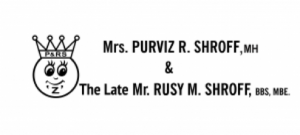 Knowledge Partners: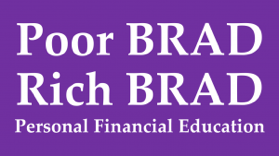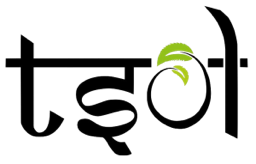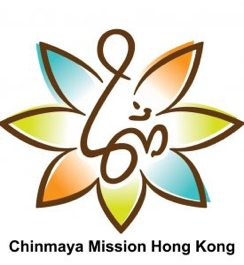 Venue Partner:                                  F & B  Partner:                           Supported by: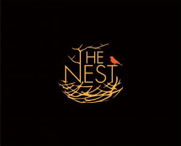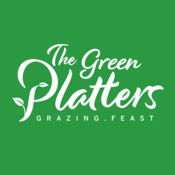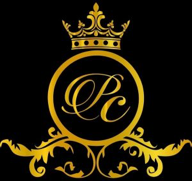 Print Media:                                          Radio Partner: