"And one day she discovered that she was

fierce

and

strong

, and full of

fire

and that not even she could hold herself back because her

passion

burned brighter than her fears."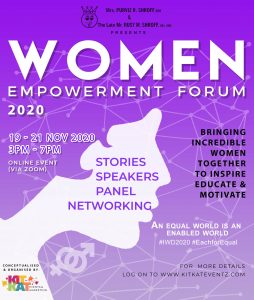 Welcomes you to the '2nd edition' of   
"Women Empowerment Forum"
Event Day: 19th Nov to 21st Nov
Venue: Online Event
Registrations – To attend the event, purchase tickets online. Limited space available – so hurry!!!
---
FORUM OVERVIEW
Come and meet the unsung heroes, community champions, renowned local and international speakers, women who have gone above and beyond their course of work, service, and passions. Engage in pressing issues related to Women, share responsibility and make a difference, turn challenges into inspiration, and ultimately get the support we need to make life happen on our terms.
---
SPEAKERS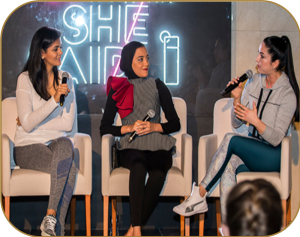 Know more about the Topics of discussion and the Empowering Speakers behind it 
Perspective – Innovative Approach to Critical Thinking Skills
Understand the difference between Perception & Perspectivism

Objective truth/Fact doesn't exist – who is right and who is wrong

The power of self-awareness – for women leaders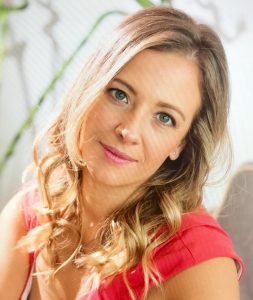 Patricia Slawinska, founder of Re-empowerTech – started her career at The Inland Revenue Department in the Netherlands, switching to the commercial corporate world where she spends 10years, eventually becoming the only female CEO for Asia-Pacific at the age of 30. In 2018, she started Re-empower, mentoring female entrepreneurs and embracing personal development at workplaces. Patricia is a proud member of the Women in Tech group and leading a nonprofit HealthTech Network group in Hong Kong.
---
Forgiveness is the Full Circle to Healing
The power of forgiveness and how it can set us free
To live a life of peace and true acceptance, forgiveness brings that shift in our minds
Forgiveness allows us to see what is occurring beyond the surface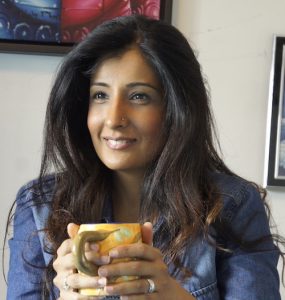 Karina Calver, Amazon Best Selling Author of 'A Girl's Faith'– is a Happiness Coach, Mindfulness & Meditation Facilitator, a qualified counselor from Monash University, Australia and a high school teacher. Her untold story, through "A Girl's Faith," has led her to assist women with the #MeToo events in Hong Kong, which has allowed Karina to create a platform where women can talk freely, and confidentially about their experiences while finding tools to cope with their struggles.
---
Living History – Bound Feet in China
From bound feet in China to face tattoo and brass-coils in Myanmar
Altering self to attain beauty to enable them to find love and commitment.
The growing obsession with selfies to "fit-in," in the society and be considered attractive, or attainable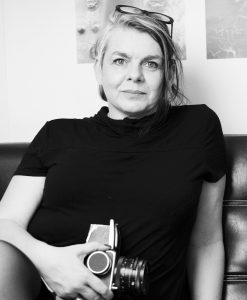 Jo Farrell, an award-winning photographer & cultural anthropologist – was born in London and spent the past 13 years in HK. Her photography work focuses on traditions and cultures that are dying out, which has been exhibited in London, HK, Siem Reap, and SFO. Her work has also been published in BBC, The Guardian, SCMP, Huffington Post, WSJ, China Daily. Awards include Black & White Spider Awards, Women in Photography Awards, Centre for Fine Art Photography & a Jacob Riis Award.
---
The Power of Acceptance
Our issues are created due to

our

tendency to judge, compare, or get attached to expectations
The simple answer to all our complaints is "Acceptance"
Learn how to use the power of Acceptance to shift our perspective and our lives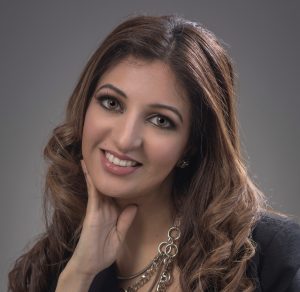 Sonia Samtani, Founder & Director of 'All About You' – has coached and healed over 20,000 people. She is a licensed Clinical Hypnotherapist, Life Coach, Corporate Trainer, Family Constellation Facilitator, Regression Therapist, NLP Master Practitioner, and Public Speaking Coach, TedX speaker and well-known presenter for topics related to mental wellness. Sonia has made several appearances on local & international press and hosted radio shows.
---
The Truth on Becoming Limitless
From being bullied at school to becoming a professional MMA fighter

The true keys to breaking through ceilings, really!

Myths about working hard and being perfect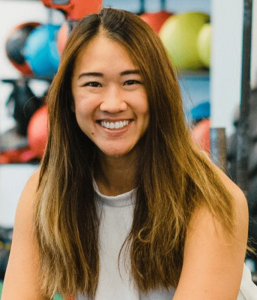 Tricia Yap, a holistic coach,  MMA fighter and founder of the Warrior Academy – is known for her philosophy of a holistic and balanced approach towards lifestyle, nutrition and training to help clients towards optimal health, performance and body composition. She has worked hard to be a better version of herself and now helps others to achieve this same success. Tricia is a Ted X speaker, an advocate for female empowerment and a key influencer in the women's wellness space in HK.
---
From Surviving to Thriving: How Superwomen can Achieve Success & Wellbeing
Journey of healing: the path that led Dr Benita Perch to naturopathic medicine
The Superwoman: characteristics, challenges, and concerns
The Superwoman Toolkit: an integrated healing approach to staying balanced and well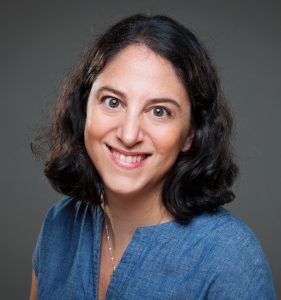 Dr Benita Perch, Managing Director of IMI – is a U.S trained and licensed Naturopathic Physician, Vice President for the Integrative Association of Naturopaths (HK) and a homeopath. Dr Perch has over a decade of experience treating acute and chronic diseases. A mother, business leader, doctor and corporate wellness speaker, she understands the challenges and solutions to achieve healthy work-life integration. She runs HK's largest natural medicine clinic leading a team of 35 practitioners & 24 staff to deliver a consistent wellness experience to over 38,000 clients.
---
PANEL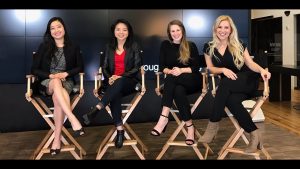 Join our inspiring and controversial panelists to discuss the topic of "SEX & SENSUALITY"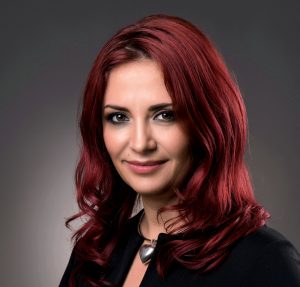 Valentina Tudose, Certified Dating Coach, Sex & Relationship Expert, Clinical Hypnotherapist – has lived in Hong Kong for over 15 years. Her mission is to assist people to improve their personal/romantic relationships, enhance their relationship skills & create meaningful intimate connections. She is a TEDx Speaker, writes a regular sex column in Marie Claire, was featured in SCMP, Cosmopolitan, Asian Entrepreneur, radio shows and podcasts about relationships, love, sex & intimacy issues.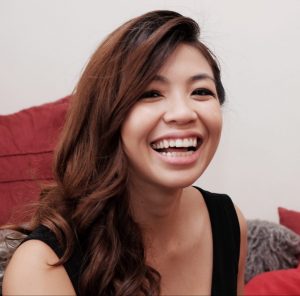 Sara Tang, Sex coach, Sexologist, Creator of the Better in Bed podcast, Founder of Sarasence – originally from Singapore, has been based in Hong Kong for 12 years. Through Sarasense she provides tools and resources for people to have a more satisfying sex life, as well as become better educated about all aspects of sex and sexuality. Sara is also regularly quoted in publications like the SCMP, Hong Kong Tatler, SoHo House, RTHK as a sex expert, and is a sex columnist for Sassy Hong Kong.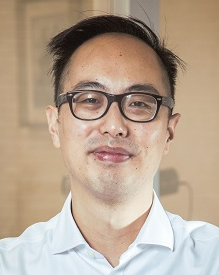 Dr Ronald Ng, Family Doctor with specialty training in Psychiatry & Paediatrics, has been working in HK since 2016.  He was born and educated in the United Kingdom. Ronald received his medical degree from Barts and London School of Medicine and Dentistry and Membership status with the Royal Colleges of Psychiatry (MRCPsych) & Child Health (MRCPCH). He has a special interest in Sexual Health and in his private practice, sees many men & women suffering from both physiological & psychological issues.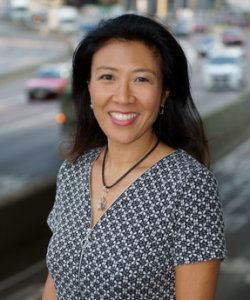 Karen Koh, broadcast media professional, producer, and host of The Agender Café, is a familiar face and voice to viewers and listeners in Asia. Her background is in television news and current affairs, and she has anchored and reported for BBC, CNBC, CNN, Thomson Reuters, and WSJ. Karen's show features topics on gender, sex, sexuality and society; from infidelity to polyamory, sex workers to sexual harassment.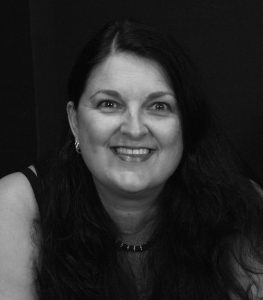 Jules Hannaford, award winning author, international school teacher, podcaster, has always had a passion for people and their stories. Her podcast 'Hong Kong Confidential' provides a platform for the interesting and important stories of the people in Hong Kong. Jules delves deeply into her guests' personal journeys and secrets by having candid conversations about life; they all have fascinating stories to share.
---
AWARDS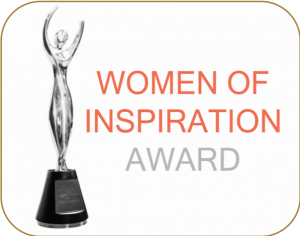 Celebrating exceptional accomplishments & achievements of women from all walks of life in our diverse and thriving community
Showcasing extraordinary examples of courage, triumph, kindness, compassion, transformation, skill and success
Recognizing them through the "Mrs. Shroff Women of Inspiration Award" in various categories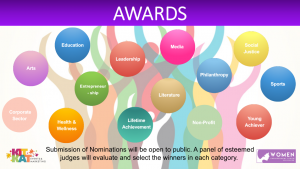 Last date for entries: TBC
---
NETWORKING OPPORTUNITIES

Throughout the event, we will have breaks so you can catch up with speakers, nominees, panelist as well as other attendees. We'll also conclude the evening with networking drinks so we can kick off those heels, relax and make new friends!!!
---
GLIMPSES OF WEF 2019